Returned asylum seekers detained by police
Police at Colombo airport had detained fifty deportees flown back to the country on Thursday after being expelled from Britain.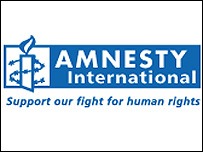 United Kingdom Border Agency chartered a flight to repatriate eight women and forty two men to Sri Lanka.
Most of them are ethnic Tamil asylum seekers.
Fear of detention
Colombo airport officials say the returnees were held by police for questioning.
In June, a group of twenty Sri Lankans were sent back from Britain in an earlier chartered flight.
Human rights group Amnesty International said at least one of the failed asylum seekers had attempted to commit suicide at an airport detention facility in June following death threats he reportedly received.
Amnesty International say that the end of the conflict two years ago had not diminished the risks faced by failed Sri Lankan asylum seekers.
fear of arrest and detention
Amnesty maintains that deportees face arrest and detention upon their return.
However the orgnisation was not able to monitor the fate of earlier returnees.
"We were unable to monitor what happened to them, as we have no access to Sri lanka," Head of Asia of Amnesty International Sam Zarifi told the BBC Sinhala Service.
(For updates you can share with your friends, follow TNN on Facebook, Twitter and Google+)