Improper Swiss disclosure to Sri Lanka endangered Tamil lives: Swiss TV
Switzerland government improperly passing over information of 235 phone numbers to Colombo by the end of 2010 is feared to have contributed to arrests, disappearances or extrajudicial killings of Tamils traced by those numbers in the island, Switzerland National TV, Schweizer Fernsehen said Tuesday. Swiss gave the phone numbers in the island that were contacted by alleged LTTE sympathisers in Switzerland. Commenting, Social Democratic Party's Luzern Canton parliamentarian Lathan Sudaralingam told TamilNet that accused war-criminal and former SL Ambassador Maj. Gen. Jagath Dias was instrumental in facilitating such transactions. "We have long been raising alarm on such human rights violations, but Swiss Government appeared to have allowed an alleged criminal to engage in more crimes while in Switzerland, and had allowed him to escape from facing prosecution," Mr. Lathan said.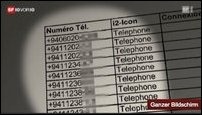 Early this year Switzerland arrested several Eezham Tamils on suspicion of being LTTE fundraisers. Before that, their telephone communications with the island were long monitored and the contact list was given to genocidal Sri Lanka.
The Attorney General of Switzerland now faces criticism that the act had the potential of endangering the lives of the relatives and friends with whom the Swiss Tamils were in touch with, and probably contributed to some of the arrests, disappearances and killings. The exact extent of the damages is yet to be ascertained, the TV broadcast said.
One of the numbers provided by the Swiss government to Sri Lanka was the number of a Communication Centre, where many Tamils go to make or receive phone calls. Many could have been affected by blacklisting this number.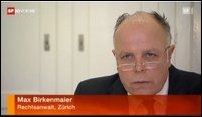 Max Birke Maier, the Attorney representing one of the alleged LTTE sympathisers arrested by Switzerland, criticized the one-sided attitude of Switzerland. The lawyer said the transfer of files is illegal.
The prosecutor, Patrick Lamon, has given the consent to send the data to Sri Lanka.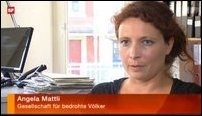 Society for Threatened Peoples in Switzerland criticized the actions of the Attorney General for providing information to Sri Lanka that pursues and kills ex-LTTE members and shows no willingness for an independent investigation of war crimes.
State law professor, Rainer Schweizer, criticized the wrongful disclosure of data.
This shouldn't have happened. This action violated the Convention on Human Rights, he said.
Whether there were any other countries too in the West that might have followed the ways of Switzerland in contributing to Sri Lanka's continued genocide of Eezham Tamils even in the aftermath of the war, wonder Tamil diaspora circles.
External Links:
tagesschau.sf.tv:
Bundesanwaltschaft übergibt heikle Telefondaten an Sri Lanka
(For updates you can share with your friends, follow TNN on Facebook, Twitter and Google+)