Buddhist stupa built in Kokku'laay after brutal attack on Tamil landowner
An Eezham Tamil landowner in Kokku'laay in Mullaiththeevu district was brutally attacked receiving serious injuries when he refused to part with his land for the construction of a second Buddhist stupa in the locality. He was even chased away from the hospital where he was admitted, after severe warning. Koku'laay lagoon is the focus of Sinhala colonisation presently, as it is the key location for wedging the demographic contiguity of the north and east of the country of Eezham Tamils in the island, as well as direct communication between Mullaiththeevu and Trincomalee. A new Sinhala administrative division 'Weli-oya' comprising of Sinhala-Buddhist colonies has started functioning in the region last week and the division is expected to include Kokku'laay to cut off north and east permanently up to the very coastline.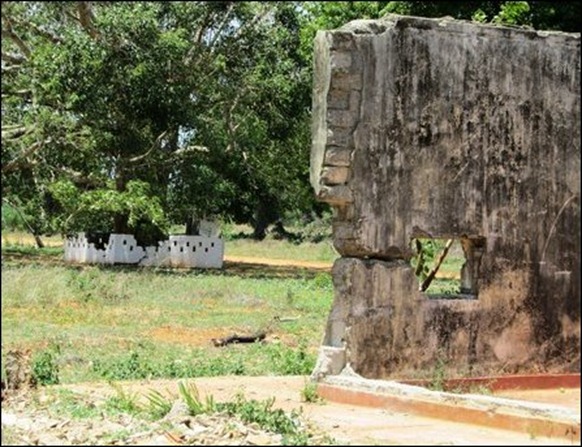 A Buddhist monk has recently come to Kokku'laay to supervise the construction of the Buddhist stupa in the Tamil coastal village. He is functioning with the full support of the occupying Sinhala military.
Three fourth quarter of an acre of land was confiscated by force from an Eezham Tamil landowner of Kokku'laay by the occupying forces and the land has now been given to the Buddhist monk.
The construction of the stupa is coupled with Sinhala fishermen colonising the surroundings of the lagoon rich in marine resources, while the resettled Tamils of the traditional villages are not permitted to go for fishing.
(For updates you can share with your friends, follow TNN on Facebook, Twitter and Google+)