TNA not sole representative of Sri Lankan Tamils: Peiris
Sri Lankan Foreign Minister G.L. Peiris has asserted that the Tamil National Alliance, which swept the recent local body polls in the Tamil-dominated Northern Province, was not the sole representative of the Tamil-speaking people in Sri Lanka.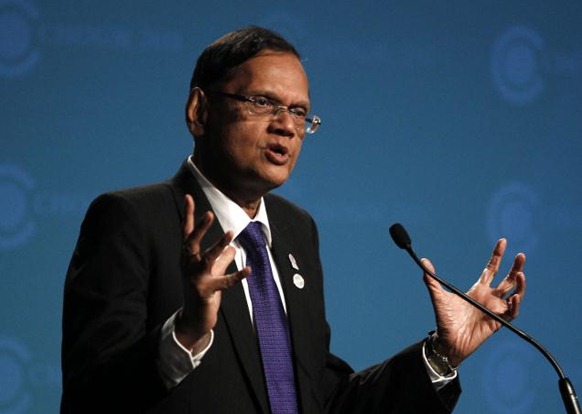 Asked what action Sri Lanka had taken in view of the United Nations Secretary General deciding to meet a four-member team of the TNA at the New York headquarters of the organisation, Prof. Peiris said that Sri Lanka could not dictate to the U.N. system whom it could meet. "There are many political parties, some of who are in [the Sri Lankan] parliament, that represent the Tamils. So it would be a fundamental fallacy to look upon the point of view of the TNA as the one which reflects the view of all Tamil speaking people of this country," he said here in response to a question.
TNA leaders have held discussions with U.S. State department officials, representatives of the Canadian government, and were slated to meet U.N. officials, and impress upon them the need to prevail upon the Sri Lankan government for an early political solution to the ethnic tangle.
LLRC report soon
The U.S. and some Western countries were of the view that they would wait for the submission of the report of the commission that went into the whole gamut of issues after the war, the LLRC. The LLRC is expected to submit its report by November 15. Prof. Peiris said that the LLRC would hand over its report to President Mahinda Rajapakasa. He added that the President himself had made it clear that the report would be made public. "I cannot give a date when it will be made public because the report has not been submitted yet. His Excellency the President had categorically stated that the report will be made public," he said.
On Obaid's investigation
Asked if Sri Lanka had a position on the appointment of former UNFPA executive director Thoraya Obaid to investigate the failings of the United Nations system in Sri Lanka during the end stages of Eelam War IV, Prof. Peiris said that "if they want to investigate themselves, they can do so." When it was pointed out to him that her investigation could not be carried out independent of the events in Sri Lanka from January to May 2009, Prof. Peiris drew attention to the report of UNDP country head at that time, Neil Buhne. "The allegations, for instance on [the stoppage of] food supply, directly contradict the report he wrote. He was here, he was on the spot. He had first hand knowledge of what was happening," Prof. Peiris said and added that some of the Ambassadors were also privy to what was happening because they were in the relevant committee. "They all know that the allegations are not true."
(For updates you can share with your friends, follow TNN on Facebook, Twitter and Google+)