Sri Lanka war displaced resettlement nearing end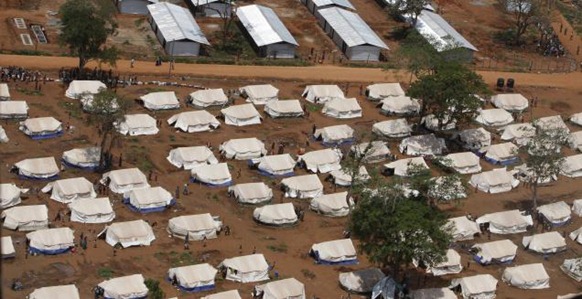 The Sri Lankan government on Friday claimed that the resettlement displaced Tamils is nearing completion with only 10,000 out of over 300,000 conflict-affected civilians left to be resettled.
"We have just 2100 families or around 10,000 people left to be resettled," Minister of Resettlement Gunaratna Weerakoon on Friday said, adding that they are currently housed in the displaced camps at northern Vavuniya district's Settikulam.
Over 300,000 civilians who were displaced due to the fighting between the LTTE and the government troops during the final battle in April-May, 2009 were camped in Vavuniya. They were resettled in a phased out programme with international assistance.
"The people who are left to be resettled have come from areas where de-mining is yet to be completed," Mr/ Weerakoon said.
He said the government has cleared land in the Kombavil area for the resettlement of the displaced people.
"We will block 40 perch of land for each family and build houses for them," Mr. Weerakoon said.
Officials said the people who remain to be resettled are from areas of hyper LTTE activity such as Puthukudyiruppu and Mullivaikkal in the Mullaithivu district.
(For updates you can share with your friends, follow TNN on Facebook, Twitter and Google+)