'Secret detention centres' in Sri Lanka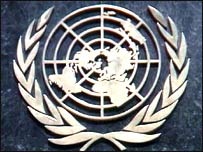 The United Nations Committee against Torture (CAT) quoting human rights organisations says that secret detention centres are in existence in Sri Lanka.
The 47th Session of the CAT met in Geneva on Tuesday with the Sri Lankan Delegation where Sri Lanka's commitment to upholding rights was severely questioned.
Several committee members accused the Sri Lankan government of not providing detailed information requested in advance.
She said that the allegation on 'secret detention centres' suggests the need for an independent investigation.
"Sri Lanka Army and affiliated Para military groups have run and made possible to run secret facilities which torture and extra judicial killings, have it is claimed, perpetrated" she said
Seven centres
She said that Amnesty International had cited 7 torture detention sites in northern Sri Lanka; five in Vavuniya and two in Mullaitivu.
Poonthottam Maha Vidyalaya, 211 Brigade headquarters, Vallikulam Maha Vidyalaya, the PLOTE paramilitary detention centre and Dharmapuram as five camps in Vavuniya while two camps were named from Mullaitheevu.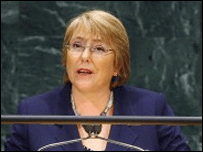 Miss Gaer said that there are allegedly five compounds in Dharmapuram detaining more than 700 men and women in abandoned buildings and houses, holding 80 top levels LTTE people and 300 civilian supporters.
The UN Working Group on Disappearances has identified Sri Lanka as having the second largest most number of disappearance cases in the world, she informed the session.
"While many of these cases have been clarified there are more than 5,000 that haven't been" states Miss Felice Gaer.

Zero Tolerance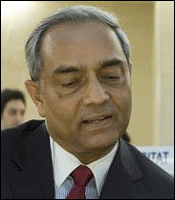 Committee Member Alessio Bruni said, "zero tolerance policy for torture in Sri Lanka is not achieved and more effective measures have to be taken".
However, Senior Legal Advisor to the Sri Lanka Cabinet former Attorney General Mohan Peiris told the Committee that "There will be no tolerance of torture, no exception to that rule".
He said that Sri Lanka is committed to upholding the rule of law.
"We are committed to a world in which we can live in peace and dignity and you can be sure that we would do our utmost in the compliance of the convention provisions so that Sri Lanka will be an ideal place on this planet in which that everyone who lives there can live as brothers and sisters of the same family" Advisor Peiris added.
(For updates you can share with your friends, follow TNN on Facebook, Twitter and Google+)