Manmohan discusses TN fishermen issue with Rajapaksa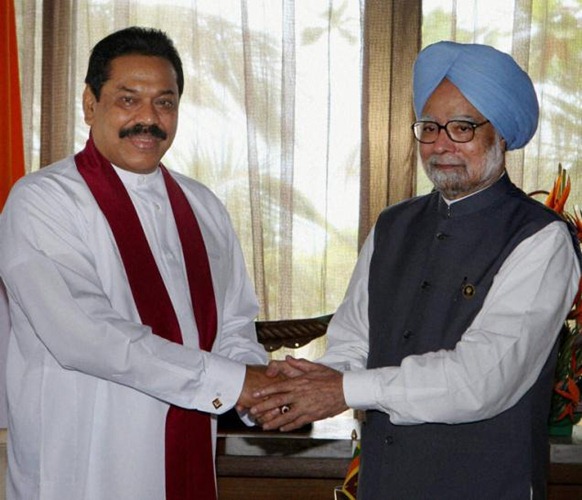 Prime Minister Manmohan Singh and Sri Lankan President Mahinda Rajapaksa held wide-ranging talks here on Thursday, covering the issue of Indian fishermen crossing over to Sri Lankan waters and the next steps towards fulfilling the aspirations of Tamils in the Northern Province.
Emerging from the meeting at the resort on Villiginli island in The Maldives, Mr. Rajapaksa told The Hindu, in response to a question, that both sides re-visited the issues that were discussed in New York (when he met Dr. Singh on the sidelines of the United Nations General Assembly). "The same issues. It was a very good meeting."
Dr. Singh met Mr. Rajapaksa soon after he held talks with the Pakistan Prime Minister. They were later joined by officials of the two sides. The question of meeting the hopes and aspirations of the Tamils in the Northern Province and their rehabilitation, and Indian projects in Sri Lanka came up for discussion.
"Many friendly issues were discussed. Sampur [NTPC's power project near Trincomalee] is on, housing [the Indian project to build 50,000 houses for the Tamils displaced by the war] is going through… fishermen issue, we need more dialogue," said Secretary to Sri Lankan President Lalith Weeratunga. "Their one-to-one [between Dr. Singh and Mr. Rajapaksa] would have been extremely good, that is why it… extended for such a length of time." The meeting lasted just over 30 minutes.
(For updates you can share with your friends, follow TNN on Facebook, Twitter and Google+)