Colombo fails bid to host 2018 Commonwealth games
Gold Coast, located in the eastern shores of Southern Queensland, Australia, a popular tourist destination, leveraging its experience in hosting large-scale sporting events and the well-developed infrastructure facilities, beat Sri Lanka to host the 2018 Commonwealth games Friday. Colombo furiously pursuing its goal of erasing memory of the massacre of 40,000 Tamil civilians in 2009, went after the bid to transform Sri Lankan President's home electorate, Hambantota, as a "sports city," but was voted down 27 to 43 by the voting members of the Commonwealth, according to reports.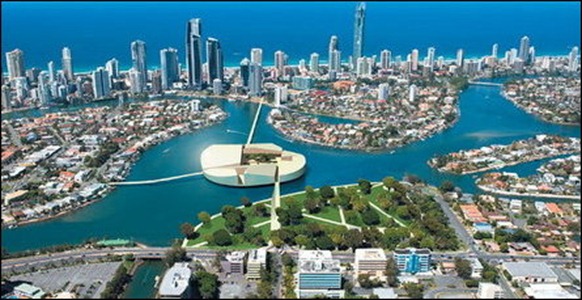 The 71 members of the Commonwealth Games Federation met in the Caribbean nation of Basseterre, St. Kitts, on Friday and voted. Commonwealth Games President Michael Fennell of Jamaica was not required to exercise his casting vote.
Sri Lanka sent a team of 60, including cricket legend Muralitharan, in a last minute effort to lobby the voting nations in St Kitts.
The Gold Coast's bid was built around the tagline 'It's our time to shine' and the hope of being 'the greenest games ever held'.
Queensland Premier Anna Bligh and Gold Coast Mayor Ron Clarke, a former Olympian and Commonwealth Games athlete, played major parts in the campaign to bring the game to Gold Coast.
"We are thrilled that our adopted home has won the bid. The Gold Coast has always stood out as the better venue for many reasons but it is also likely that the war crimes past of Sri Lanka would have played on the conscience of the Commonwealth Federation. Given the overwhelming margin of victory we are grateful that the more deserving city was recognized in this instance," Dr Sam Pari, spokesperson for Australian Tamil Congress, commented on Gold Coast win.
The Gold Coast will be the fifth Australian city and the first of Australia's regional cities to host the games. Sydney was the first to have that honour, hosting the then British Empire Games in 1938, followed by Perth (in 1962), Brisbane (1982) and Melbourne (2006).
The only consolation for Colombo arises from the questions being asked in Australia on the economic benefits such large-scale games are to bring to the local economy.
Sports economist at the Royal Melbourne Institute of Technology (RMIT), Mark Stewart, said extensive research on major sporting events, including the Sydney Olympics, showed such spectacles "very rarely" reaped economic benefits across a whole economy, The Australian reported.
"So why do cities bid for them? There is research that shows major events result in a great amount of happiness, so politicians are probably seizing on this potential for their political ends," the paper added quoting Prof Stewart.
The Commonwealth Games primarily features nations that were formerly part of the British Empire and is held every four years.
(For updates you can share with your friends, follow TNN on Facebook, Twitter and Google+)