"Charming Betsy" not so charming towards defendant Silva
November 17th is D-day to the costly defense marshaled by alleged war-criminal ex-General Shavendra Silva. He must submit a reply to plaintiffs' brief filed on the 8th during the pre-trial motion phase of the civil case initiated by two Tamil plaintiffs in the Southern District Court of New York. Facing a strong legal response by the plaintiffs' attorney, Ali Beydoun, to establish personal jurisdiction for the court to hear the case, including arguments against claimed immunity, and alternate arguments based on an exception to immunity under international laws when egregious crimes are committed, defense attorneys have a formidable legal task ahead to convince the Judge to dismiss the case, informed legal sources said. Plaintiffs have used in the jurisdictional argument, "Charming Betsy," a case that provides binding precedent to the interpretation of international law.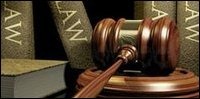 "The irony of asserting diplomatic immunity in war crime-based civil litigation against Silva, a UN official, illuminates the flagrant disparity between the international community's (IC's) rhetorical pledges to uphold fundamental human rights, and the reality of the IC's reluctance to enforce these rights when the IC perceives that upholding these rights will contravene geopolitical considerations," a spokesperson for US-based activist group, Tamils Against Genocide (TAG) said.
"Notwithstanding the outcome, these advances in the stages of civil procedure against Silva in a US court is the first instance in post-independence Sri Lankan history of a Sri Lankan Army official being held accountable in front of a neutral magistrate for atrocity crimes targeting Tamils. As this case suggests, what appears increasingly certain two years into Mu'l'livaaikaal's aftermath, is that justice for Tamils will be enforced from outside Sri Lanka, and not within," the TAG spokesperson added.
In this case, which references domestic and international treaties and laws, the court and attorneys will be diligent in carefully interweaving but not mixing the following two issues in the legal analysis:
jus cogens law (accepted by the international community of states as a norm from which no derogation is permissible, and includes the prohibition of genocide, torture, crimes against humanity, and war crimes) applies to U.S. courts and presides over the hierarchy of legal norms in that space.

interpreting domestic and international laws within American jurisdiction requires recognition of the enacting history and of evolving legal standards. Past cases provide binding or persuasive precedent to some of the 'conflicts' in sources of law.
pdf: Shavendra's Motion to Dismiss
pdf: Opposing motion to defendants motion to dismiss
Within this broad legal framework, plaintiffs' brief outlines arguments that defendant Silva cannot claim absolute immunity, and therefore the court possesses jurisdiction, as follows:
The court has jurisdiction because (a) Silva violates Jus Cogens (compelling law) norms, (b) diplomatic immunity does not attach to claims of torture and extrajudicial killing completed prior to becoming a diplomat, (c) international law denies Silva immunity in this case, (d) legislative history demonstrates Congress's desire to allow civil actions against diplomats, and the Court has an obligation to interpret treaties consistent with Congressional intent (e) the Court has an obligation to interpret federal statutes consistent with international law ("Charming Betsy").

Silva is not entitled to immunity under domestic US statutes flowing from treaties because (a) the Vienna Convention confers immunity only for official acts or unofficial acts during a diplomat's mission and (b) Section 11 of the Convention on Privileges and Immunities of the UN does not confer immunity, and (c) Section 15 of the UN Headquarters Agreement does not confer immunity.

Plaintiffs further argue that international law precludes a defendant accused of torture and war crimes from being afforded immunity. Plaintiffs state that their claims are based on Silva's violations of universal human rights treaties whereas (a) Silva bases his arguments on instruments that occupy a lower status in the normative hierarchy of international law, and (b) Silva invokes the protection of principles that yield to Jus Cogens norms and do not immunize him.
In Murray v. Charming Betsy, 6 U.S. 64, 118 (1804), the Supreme Court of the United States, said that "an act of Congress ought never to be construed to violate the law of nations if any other possible construction remains." Charming Betsy provides binding precedent on this case.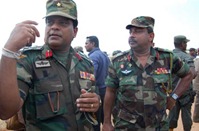 Shavendra Silva with Jegath Dias recalled to Colombo on fear of war crime prosecution
Plaintiffs in this case argue that the Court's determination of Defendant Silva's motion to dismiss must take into account not only the treaties and the bilateral agreement that Defendant Silva cites, but also the jus cogens norms, which have binding force upon all states and protect fundamental human rights. Jus cogens norms require defendant Silva to be held accountable for his crimes in Sri Lanka.
The case against Shavendra Silva was filed on behalf of two Tamil plaintiffs by Ali Beydoun, director at American University Washington College of Law's UNROW Human Rights Impact Litigation Clinic and a Senior Partner at SPEAK Human Rights & Environmental Initiative.
The D-day is also nearing for the District Court of the District of Columbia to rule in early December on the service of process to Sri Lanka's President Mahinda Rajapakse, regarding whether Rajapakse should have legal representation to answer charges filed in the civil suit by three Tamil plaintiffs.
(For updates you can share with your friends, follow TNN on Facebook, Twitter and Google+)