TAMILS BEING SENT BACK TO TORTURE!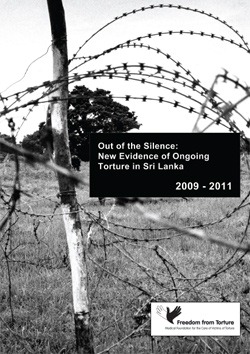 Act Now was recently passed a report by the group Freedom for Torture which was featured on C4 News and the Guardian. The document (copy attached) is more proof that torture is still rife in Sri Lanka. The group's evidence is supported by the detailed forensic science reports of 35 different cases of men and women since 2009.
On Monday 7th November, a director of Act Now, Tim Martin, addressed a crowd outside 10 Downing street at a ceremony for those who had taken part in a 'Walk for Justice' from Manchester to London calling for a war crimes investigation in Sri Lanka. He congratulated the walkers and their supporters and contrasted them to other Tamils who are presently sleeping and not actively involved in campaigning for justice or raising money for charities helping Tamils in Sri Lanka.
Still fighting for justice and freedom
Tim Martin said "Act Now continues to fight for the justice and freedom and this year we have, for example, put Ban Ki Moon on the spot, confronted Sonia Gandhi,supported Cullum Macrae with his documentary Sri Lanka's Killing Fields, been working with other organisations like Freedom From Torture, targeted Liam Fox in his own constituency, supported a Cricket Boycott, continued our Gap and clothing boycott and recently been working with failed asylum seekers and monitoring them once returned to Sri Lanka. We have also been supporting those seeking asylum and pressurising the Home Office to stop sending failed asylum seekers on charter flights back to Sri Lanka and working with the media to expose the UKBA for its misconduct."
He added "I can confirm at least one of the failed asylum seekers, returned to Sri Lanka on the 28th September, is still being held in detention. We fear for his safety and worry he may have been tortured. There is at least one other on the same chartered flight who was interrogated and now released but fears he will be targeted and lives in fear of his life. The UKBA are clearly deporting as many people to Sri Lanka as possible in the pretence that Sri Lanka is safe, so we must take more of a stand to protect these people.
We have been gathering support amongst MPs and doing what we can to pressure the Home Office. The Secretary of State Theresa May has recently refused asylum to some of the key students involved in organising the 2009 protest in Parliament Square, despite their names and images appearing in the media and despite letters from organisations such as Amnesty, claiming they would be put in harms way if they were returned to Sri Lanka."
Campaigning in Theresa May's Constituency
Finally he said "On the 3rd December, Act Now is joining forces with Tamil Solidarity and calling for a campaign in Maidenhead (Theresa May's home constituency) to make her constituents aware that their MP is taking chances with peoples lives. As with the Liam Fox campaign we will be handing out thousands of leaflets, going door to door collecting petitions, working with the local media, handing out free DVDs of the documentary Sri Lanka's Killing Fields and visiting the local churches and other religious groups. We will be announcing further details soon and we are calling on everyone to come and take part!
We are also planning a similar campaign in the home constituency of Damian Green, the immigration minister. Please support the campaign and don't leave it to others."
Others that attended the event and addressed the crowd included Father Emmanuel from GTF, TGTE MPs and representatives from the BTF. Kitischanthan Balachanthiran an Act Now and TYO campaigner, who also addressed the crowd said it was good to see all the groups coming and working together to show their support and hoped this would continue as this was our best chance of ensuring our cause would succeed.
Act Now is calling on all its campaigners to visit the Freedom from Torture website and download the report on torture in Sri Lanka and send it to their local government representative and the media, demanding they take action to bring an end to the ongoing practice of torture in Sri Lanka. Act Now has already sent the file to over 25,000 of its campaigners around the globe.
Please click on link bellow to download report, click on Report scroll down the page and download PDF.
http://www.freedomfromtorture.org/srilanka-report
End
For further information, please contact:
Sockalingham Yogalingam,
Asst. Director, Act Now
Tel: +44(0)7948 380433
Email: info.actnow@gmail.com
Site: www.act-now.info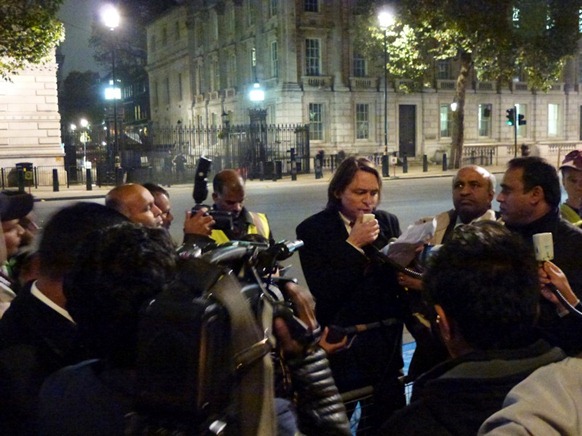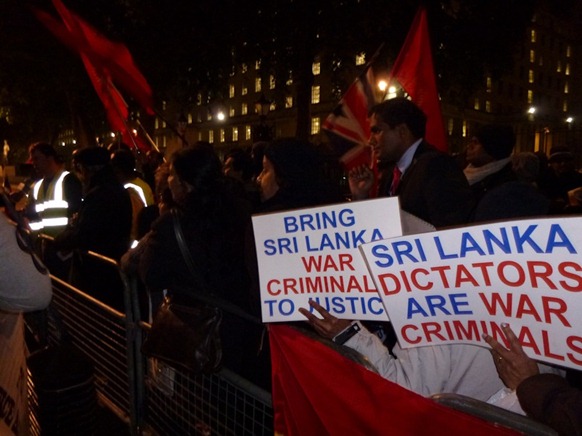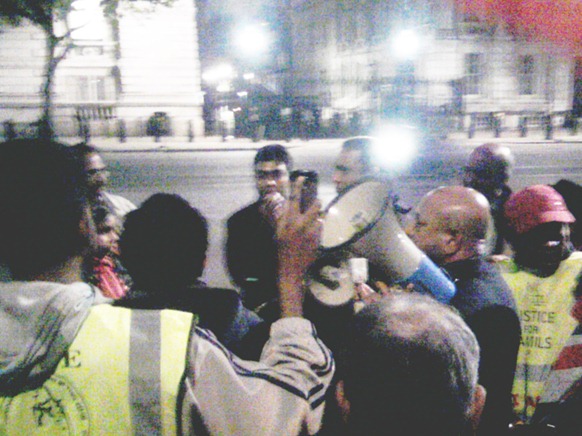 (For updates you can share with your friends, follow TNN on Facebook, Twitter and Google+)