Treaties provide absolute immunity against civil suits, Silva asserts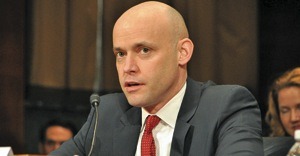 Shavendra Silva, currently Sri Lanka's Deputy Permanent Representative to the United Nations charged with torture and execution of Sri Lanka's Tamils by two plaintiffs, filed a motion in the District Court of Southern District of New York Friday seeking to dismiss the case against him. Defendant Silva's motion asserts that arguments by plaintiffs reveal "a misconception of nature of immunity," disregard terms of treaties that Silva claims provide "absolute immunity," and ignore federal case law. Judge Paul Oetken is expected to rule on the case based on the legal arguments presented and his judicial discretion, either to allow the case to go forward or to dismiss the case, with or without a hearing on the motion, legal sources in Washington said.
pdf: Motion in support of defendant's earlier Motion to Dismiss
The defendant points out in the motion that despite plaintiffs claims, there are no statutes or past precedents where immunity is stripped because the law suit relates to events that precede Silva's appointment. However, Plaintiffs have pointed out instances where immunity was denied based on the type of actions that occurred — immunity was stripped from actions that judges deemed to be outside the scope of official diplomatic functions.
Defendant Silva asserts that the Plaintiffs' claim that diplomatic immunity does not allow defendant to escape liability is a "fundamental misunderstanding," and argues pointing to English case law that "diplomatic immunity is not immunity from legal liability but immunity from law suit."
Further the defendant attaches to the motion three separate bulletins and court filings from the US Government which the defendant claims argue against the plaintiffs claim that grant of immunity will violate peremptory norms of international law.
The defendant sets forth the following arguments within the broad legal framework of absolute immunity:
Plaintiff's narrow construction of article 31 of Vienna convention has not been supported by case law, and that Second Circuit has established Diplomatic Immunity as absolute

United States Government has rejected the narrow construction of Article 31 by the plaintiffs that the article provides immunity only for official acts and for certain non-functional activity committed during the mission of the UN official. Defendants also assert that this position is consistent with International Court of Justice's ruling in the Tehran Hostage case.

Defendant claims that there is no jus cogens law exceptions to Diplomatic Immunity, citing the 2009 District court of District of Columbia Sabbithi case where the "same argument" was rejected by the court.
"While Silva's appointment is one clear example of attempts by Colombo to sanitize its post-war international image by portraying war criminals as diplomats, U.S. case law does not yet provide clear authority to legally recognize egregious-crime-exceptions to immunity for UN diplomats. However, TAG is convinced that, even if Shavendra prevails in his defense of immunity, the case will help move US jurisprudence forward towards a more narrowly tailored restrictive immunity doctrine that does not allow genocidaires to misuse the diplomatic posts to cleanse themselves of past crimes. Otherwise, by supplying immunity to diplomats such as Silva, US law will enable rogue states to turn the UN into a safe-haven for war-criminals," a spokesperson for Tamils Against Genocide (TAG), a US-based activist group, commented.
Opposing motion to defendants motion to dismiss
The 102-page supporting Motion by the defendant contains 14 pages of legal argument supplemented by 88 pages of "Exhibits" consisting of reproduction of a law review article, a bulletin from the U.S. State Department, and two legal submissions by the U.S. Justice Department to the court for earlier cases that involved issues on Diplomatic Immunity.
(For updates you can share with your friends, follow TNN on Facebook, Twitter and Google+)