Fonseka Omitted From Mahawamsa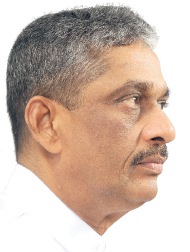 Sarath Fonseka, who was removed from the history of the army, has now lost his place in the new chapters to be added to the Mahawamsa.
A new volume, with three chapters dedicated to President Mahinda Rajapaksa, will be added to the Mahavamsa.
The chapters will highlight the President's role in ending a 30 year war in the country. However sources at the Cultural Affairs Ministry said that Fonseka will not be mentioned in the new chapters.
The Mahavamsa "The Great Chronicle" otherwise known as "The Great Dynasty" is the single most important work of Lankan origin (written in Pali language).
It describes the life and times of the people who forged Sri Lanka, from the coming of Vijaya in 543 BCE to the reign of King Mahasena (334 – 361); from the 6th Century BC to the 4th Century AD.
A companion volume, the Culavamsa or Choolavansha ("Lesser Chronicle"), covers the period from the 4th century to the British colonisation of Sri Lanka in 1815.
The new chapters of the Mahawamsa will include Sri Lankan history between 1978 and 2011 and will highlight the defeat of the LTTE, sources said.
Sarath Fonseka led the army during the successful military operations against the LTTE which ultimately saw the end of the 30 year war.
However, Cultural Affairs Ministry sources said that there is no move to include Fonseka in the new chapters which are now being developed.
The Sunday Leader reported recently quoting the army spokesman as saying that Fonseka is no more referred to as the former Army Commander.
(For updates you can share with your friends, follow TNN on Facebook, Twitter and Google+)