Call to eradicate fear from Tangalle tourists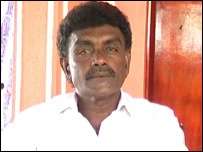 All planned events and festivities for tourists in the southern Sri Lankan resort of Tangalle has been cancelled following the killing of a holiday maker, say local tourism promoters.
"Normally, tourists move around and visit other venues in the area, but now they are afraid to go out in the night" President of the Tangalle Tourist Hoteliers Association Keerthi Priya Wedaarachchi told BBC Sandeshaya.
According to President Wedaarachchi tourists avoid using guest houses in the area.
He said that there had been many tourists in the area than anticipated before the fatal attack on two tourists on Christmas Eve.
"Almost all hotel rooms were full in Tangalle before the murder on the Christmas day."
"This is a bad omen not only for Tangalle but for the whole of Sri Lanka. So everybody has to work hard to eradicate fear from," he added.
Meanwhile, police said that key suspects who handed over themselves to the police on the 26th evening, have been remanded until the 6th of January.
Victim transferred
Police spokesperson Superintendent of Police Ajith Rohana confirmed that the Chairman of the Tangalle Pradeshiya Sabha, Sampath Chandrapushpa Vidanapathirana is among those remanded.
Five Sri Lankan men have been arrested so far on suspicion of killing, Kuram Shaikah Zaman, a British national of Israeli origin, an ICRC volunteer working in the Gaza strip.
Shaikah Zaman's colleague Victoria Alexandrovna who was also attacked has been transferred on Tuesday to privately owned Lanka hospitals in Colombo following treatment at the intensive care unit at Karapitiya Hospital Galle.
When questioned whether the Russian female has been sexually assaulted the police said that it was awaiting medical reports.
(For updates you can share with your friends, follow TNN on Facebook, Twitter and Google+)