Sri Lanka: Paradise lost, post Eelam war – Deccan Chronicle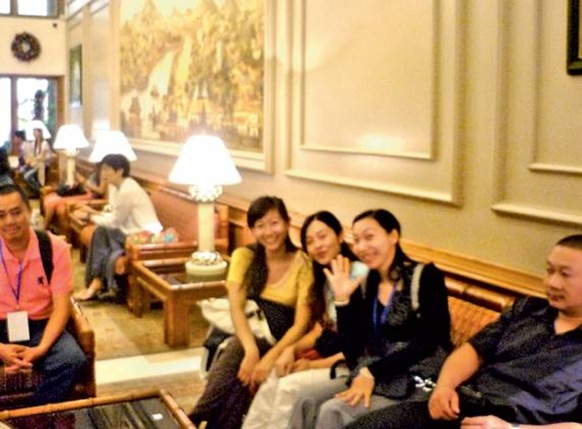 Driving on the potholed A9 highway to Jaffna that could break the strongest of spines, it was great relief spotting a volleyball match in progress at a wayside playground.
It was in Kilinochchi, which used to be the LTTE capital until President Mahinda Rajapaksa announced its capture by his troops on January 2, 2009. Less than five months later, the forces ended the Eelam war killing the Tiger chief Velupillai Prabhakaran.
But today, there is hardly anything to remind the visitor that the volleyball crowd of boys and girls, screaming with excitement at points scored, could have lost several kin and classmates in the bloody war.
In an incomplete building adjacent to the volleyball court, another set of students were gathered to participate in competitions in bharatanatyam, singing, folk dance and music, debating, mimicry, and so on.
"These are members of the various village youth clubs in the 13-29 age group who have reached these district-level competitions. There is lot enthusiasm," says Thambirajah Easwararajah, assistant director, National Youth Service Council, which functions under the Ministry of Youth Affairs and Skill Development.
"I am trying hard to win the prize", chimed in mimicry finalist Ms Harshikka Yasotharan, 16, who will enter the 11th class at the Kilinochchi Maha Vidyalaya in January.
Her theme at the competition is interesting. She mimicked a truck driver in terrible torment after knocking down a child crossing the road.
Did she witness the blood of the Eelam war? Yes, she replied, but then, she would not want to talk about it. "I want to be a doctor and serve my people."
Even the ex-militants, released by the government after the usual 'debriefing' and vocational training, do not wish to discuss the war, at least not in the open, not with strangers.
"Even last week, 43 of them were released to their families by the rehabilitation ministry. Nobody wants to talk about the past. The future is important," says Thambirajah.
"Drop in at the Ramanathan government school in Jaffna to witness the cultural competition tomorrow afternoon. There will be 60 girls competing in the music section and another 50 in bharatanatyam".
A Tamil student at the volleyball match mentioned the Inland Youth Exchange Programme. His friend had been on this seven-day stint by 50 Tamil students at a Sinhala school in Kegalle district down south.
"And there are 37 boys and 13 girls from Kegalle at the exchange camp now going on at a Tamil school in Marudhankeni, Point Pedro," explained Thambirajah.
Arriving in Jaffna, it did not take long to notice the huge change that's happened since the last visit shortly after the war ended in May 2009, when there were no roads, no shops, no electricity and no sense of safety amid the survivors of the holocaust.
While it's too soon to expect life in this Tamil town to be as honky dory as that in the capital city of Colombo, its residents seem settling down to a normal routine devoid of the stress of war.
"Temples have been restored. The roads are being done, culverts are getting rebuilt. We are able to move about," said a retired teacher.
"We used to have a blanket ready to bundle a few clothes and utensils for fleeing on bicycles whenever we heard the artillery guns. Now I have repaired my house."
What about complaints that the military presence in his town and all over the Tamil north is overbearing — it was said that there were 100,000 soldiers patrolling the lives of some 300,000 Tamils in the north — and that it's common to find the military officers attending even school library functions and temple festivals?
"Yes, you can see there is military presence all over," said Jayaratnam Veerasingam, 45, of Jaffna University. "But their presence has come down considerably over the months. Our problem is not the military but the violent crime by anti-socials."
'Veera', as he is known among his friends, considers himself 'both lucky and unlucky in the war book'. His two sons and a daughter are in school while wife is a dance teacher at the Ramanathan academy.
"The kids survived the war but I lost my mother. She was 52 when the IPKF shot her sleeping in our house at Navaly in the early hours of November 9, 1987. They later said someone had thrown a grenade in our vicinity and the Indian soldiers went berserk in response."
Does he hate India because of that tragedy? Veera said he was still in touch with a Gujarati family after conducting the last rites of an elderly man from Ahmedabad whose body was washed ashore in Jaffna and it turned out that he was on a pilgrimage to Rameswaram when he slipped from the Pamban sea-bridge and drowned.
"It was common to see portraits of Indian leaders like Gandhi, Nehru and Indira in many houses here during my childhood, but not now. Yes, there is much bitterness about what India did to us Tamils. They (India) started the Eelam militancy (in the early 80s) but they kept away when the final stage of war consumed so many innocent Tamil lives. They could have stopped the deaths. The Sri Lankan government too made mistakes. The Tigers too were equally responsible because they rejected the 1987 (Rajiv-Jayewardene) accord that could have prevented thousands of deaths and kept the north and east provinces united," Veera said.
Apart from the thousands of locals like Veera who are settling down fast to normal life and getting the next generation to prepare for a future of fresh opportunities, several Tamils settled abroad are also flying in to reclaim their ancestral properties and look up forgotten cousins.
"I am here exploring how to restart paddy cultivation in my grandfather's land and also talk to the local Chinmaya Mission on helping some orphan children. My sister has been living here," said an Arizona-based Jaffnaite on a short visit.
He said he was pleased learning that the wholesale vegetable-fruit market at Dambulla in the Sinhala south was now once again flooded with the veggies, jackfruits and bananas from Jaffna and that Kargill, the countrywide chain of departmental stores, is owned by a Tamil.
The Chinese factor
The Tamil anger against India seems even more pronounced in its diaspora, where frustration has been palpable at Delhi's lukewarm response to the demand for international investigation of war crimes during the final phase of Eelam war.
"India is worried that if it pushes Rajapaksa too hard, he will end up under the Chinese umbrella; but then, he is already sitting on the Chinese lap," said a senior Indian official, who has long been dealing with the Lankan portfolio, referring to the massive infrastructure projects that the Chinese are handling in Sri Lanka, costing several million dollars as grants and loans.
When asked about the claim made by Sri Lankan President Mahinda Rajapaksa, during a recent interview with this writer, that every project being handled by the Chinese was first offered to India and there was no response, a high-ranking Indian official shot back, "Ah, but they (Colombo) want things for free."
He might have forgotten about the millions of dollars Delhi invested in the disastrous adventure of creating Tamil militancy in the island in the early 80s.
(For updates you can share with your friends, follow TNN on Facebook, Twitter and Google+)