G.L meets French envoy over LTTE stamps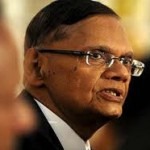 Minister of External Affairs, Professor G.L. Peiris called on the Ambassador of France to Sri Lanka Christine Robichon today to register Sri Lanka's acute concern on the issue of four stamps by "La Poste" of France depicting images related to the LTTE including its insignia, while being a proscribed group in France.
Minister Peiris observed that while the publishing of these stamps had not been facilitated by the Government of France, however, it is its responsibility to ensure that such publication should not have happened and their circulation be cancelled with immediate effect, the External Affairs Ministry said.
He emphasized that this action by a front organization of the LTTE would portray the French attitude to global terrorism in an erroneous manner as France has unambiguously postulated its opposition. Therefore, he expressed the confidence that action would be taken by the Government of France not to give credence to such moves by a terrorist front.
Ambassador Robichon brought to the attention of the Minister a Press Statement released by the French Embassy in Colombo stating that these stamps are neither a part of the official philatelic programme of France nor on sale in the French Post Office.
It has been explained that individuals had used the online service offered by "La Poste" through which customers could order limited quantities of personalized stamps under their responsibility and specific conditions. She referred to the fact that "La Poste" had failed to detect the violations of the conditions and had printed the stamps by mistake. Further elaborating, the Ambassador stated that having been informed by the French Ministry of Foreign Affairs that the LTTE is a terrorist group listed by the EU in 2006, "La Poste" had assured that no such stamps will be printed further.
On inquiry by the Minister on the quantum of stamps already printed, the French Ambassador confirmed the publication of 360 stamps. While noting that le "Groupe La Poste" is an independent, public, industrial and commercial institution, Minister Peiris observed that it is an obligation on the part of the Government of France to ensure that moves of this nature do not take place.
Referring to a news item appearing on the Website of the terrorist group, where it calls for these stamps to be used by its people when sending letters and parcels, as a duty to use them to preserve their pride and historical excellence, Prof. Peiris pointed out that this is a devious manner of fund raising by this proscribed organization. The Minister underlined the importance of ensuring the halt to fund raising activities abroad by the remnants of the terrorist group in order that there would not be an indulgence for acts of terrorism in the future.
(For updates you can share with your friends, follow TNN on Facebook, Twitter and Google+)