UK victim's body flown back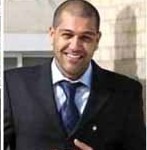 The body of Khuram Shaikh, a British National who was murdered in a brutal attack on 25 December, has been returned to the United Kingdom in preparation for a family funeral, the British High Commission said this evening.  Khuram's brother, Nasir Shaikh, travelled to Sri Lanka on 3 January to oversee the repatriation of his brother's body and to seek information directly from the Sri Lankan authorities about the circumstances of the tragic attack.
On the afternoon of 4 January, accompanied by Acting British High Commissioner Robbie Bulloch, Nasir Shaikh met the Director of the CID to hear about progress in bringing those responsible for his brother's murder to justice.  The Director of the CID gave his personal assurance to Shaikh that everything was being done to bring about a successful prosecution of those responsible.
Following the meeting Nasir Shaikh commented:
"From the assurances I have received today I am confident that the Sri Lankan authorities have what they need to bring those responsible for the brutal murder of my brother, and the vicious attack on Victoria, to Justice."
"This is a very distressing time but I would like to thank all those involved in the investigation of my brother's murder and those who have helped with his repatriation.  For the sake of my brother and the rest of our family I hope that the investigation can now be brought to a swift conclusion."
In the early hours of 25 December, Khuram Zaman Shaikh, a British national on holiday in Sri Lanka, was killed following an attack at a hotel in the southern resort of Tangalle.
Shaikh, 32, died as a result of a deep stab wound.  The doctor's report also lists a single firearm injury to the head and multiple cuts.
(For updates you can share with your friends, follow TNN on Facebook, Twitter and Google+)