Internment continues unchecked in Sri Lanka, as an era ends in US
During the final assault in Mu'l'livaaykkaal, Sri Lanka's armed forces herded nearly 300,000 Tamil civilians, including close to 50,000 children and elderly, and LTTE non-combatants, in 21st century version of over-crowded internment camps encircled by barbed wire fences. While GoSL manipulates its demographic politics with the captive internees, in the U.S., an internment era, where 70 years ago more than 100,000 Japanese Americans were interned after the bombing of Pearl Harbor (7th Dec 1941), ended with the death this week of the famous internee, Gordon Hirabayashi, who leaves a legacy that still resonates whenever individual citizens force a Government to live up to its highest and best ideals.
PDF: Beyond Lawful Constraints: Sri Lanka's Mass Detention of LTTE Suspects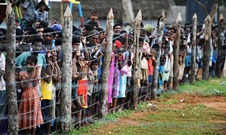 Hirabayashi, a young University of Washington senior in 1941, refused to report to an Army internment camp, and instead he turned himself in to the FBI, and in so doing, changed America's history.
After Pearl Harbor attack, Army Lt. Gen. John DeWitt deemed the Pacific Coast vulnerable to attack, leading the government to prohibit people of Japanese ancestry from being anywhere near the coastline. Hirabayashi refused to evacuate.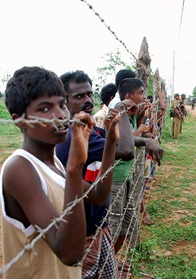 A federal court sentenced Hirabayashi for violating the evacuation order. Supreme Court left his conviction intact as the Government convincingly argued that internment was a military necessity.
"The nation was at war, and it needed to keep Japanese Americans away from the coasts, to prevent espionage and for the safety of the country," the US justice department said. War was still on. Seventy years later Sri Lanka held the thousands of Tamil civilians not so much for island's safety but as a collective punishment to the Tamils. War was already over in Sri Lanka.
In the US, the Government withheld from the court a key report that contradicted the military necessity argument. The report concluded that "the entire 'Japanese Problem' has been magnified out of its true proportion, largely because of the physical characteristics of the people" and that "it should be handled on the basis of the individual, regardless of citizenship, and not on a racial basis."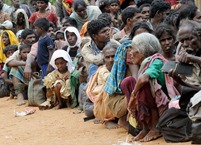 In the 1980s, when a federal court of appeals learned that the solicitor general had suppressed evidence in Hirabayashi's case, it overturned his conviction — more than 40 years after the Supreme Court upheld it.
Spokesperson for Tamils Against Genocide (TAG), an activist group seeking legal redress for Tamil war victims said, "We note former US Assistant Solicitor General Neal Katyal, who argued for Bin Laden's driver Hamdan, on his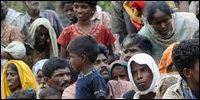 Guantanamo detention against the US Government, saying "You can hear echoes of his [Hirabayahi's] fight in the respectful protests against (and counter-protests for) Roe v. Wade. You can hear them in Thurgood Marshall's long quest to desegregate American schools. And you can hear them in the voices of so many others who fight — within the system — for what they believe is right." TAG is also in the business of litigation for very much the same reasons," TAG spokesperson said.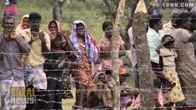 "At a young age, Hirabayashi realized something profound: Our American system is strong enough to admit its mistakes and to correct them. He knew that silence posed a greater danger than any challenge, and that giving up on the system of law posed the greatest threat of all," Katyal, currently a Professor at Georgetown Law school says of Hirabayashi's legacy.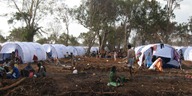 "Contrast this view with Sri Lanka's judiciary and societal obligations of Sri Lanka's intellectuals. The strata of self-confident intellectuals are conspicuously absent, either overcome by fear to life or simply blinded by patriotism unsupported by deliberate reason. This intellectual vacuum, together with the politicized judiciary, portend a long an arduous journey for the Sinhala majority to develop a vision for a just and fair society. In the meantime, Tamil diaspora has to employ all means in its power to ensure that the struggle for enlightenment continues," TAG spokesperson said.
(For updates you can share with your friends, follow TNN on Facebook, Twitter and Google+)