Lanka blames LTTE's of influencing foreign govts
Sri Lanka has accused the LTTE's international fronts of influencing foreign governments, including India, to support their separatist cause. Addressing a public lecture in Colombo on Tuesday titled 'Future Challenges to National Security in Sri Lanka', Defence Secretary Gotabhaya Rajapaksa, who is the brother of President Mahinda Rajapaksa, claimed these elements have won over a number of politicians overseas.
"The Global Tamil Forum has successfully won over a number of politicians from various political parties in European countries as well as the United States, Australia, Canada, and India to support the separatist cause," Rajapaksa said.
He said that even officials from international organisations such as the UN and European Union have been courted by the LTTE's international fronts to act against Sri Lanka.
Sri Lankan Defence Secretary said that the LTTE remains unwavering in its intent to divide the country.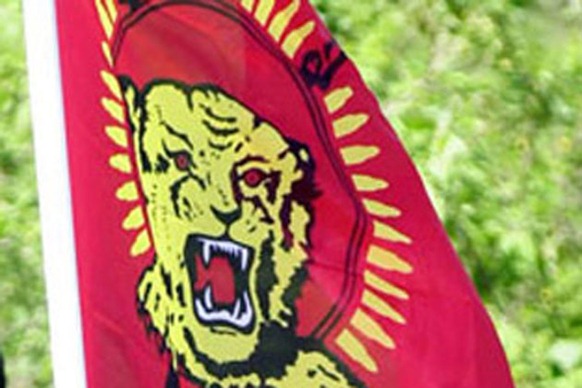 He said the LTTE-linked organisations remain so powerful due to the electoral politics of western nations.
"The stances that Governments adopt are a consequence of their internal politics. Canada, the United States, the United Kingdom, Australia and many parts of Europe have very large immigrant Tamil populations. These populations form notable voting blocs within electoral constituencies in those countries."
Rajapaksa said the LTTE groups remain unwavering in their intent to divide Sri Lanka and establish a separate state.
Their strategies, Rajapaksa said, include; the winning of international opinion for the separatist cause, increasing international pressure on Sri Lanka in various areas, particularly through pushing for international investigations into war crimes and claims of genocide while continuing to push for the resumption of conflict within Sri Lanka.
Despite international support, Rajapaksa said that there was only a remote possibility that the LTTE's armed struggle could be resumed in the island.
"We must not forget that there are also LTTE cadres who escaped detection and detention during the Humanitarian Operation, and are still at large in our society, he said. Unlike the detainees and surrendered cadres, these individuals have not undergone rehabilitation and their terrorist intentions may remain unchanged," he said.
(For updates you can share with your friends, follow TNN on Facebook, Twitter and Google+)