Pongal begins: Rush in Tamil Nadu but joy all around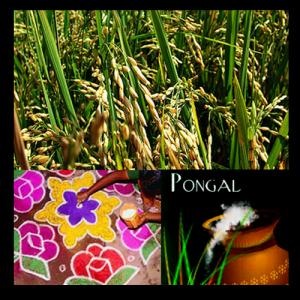 Pongal is here and the people of Tamil Nadu are celebrating the occasion that marks the harvest of crops with offerings to mother earth and the Sun God.
Since the rush among the Tamils to be home with family for this four-day festival is heavy, the state government has introduced special buses to various destinations in the state.
According to reports, the buses of Tamil Nadu State Transport Corporation (TNSTC) and State Express Transport Corporation (SETC) are plying non-stop.
Long queues of people eager to reach their homes were seen at the bus stands in many districts since Friday morning. Similar scenes were witnessed in neighbouring states of Kerala, Andhra Pradesh and Karnataka where a considerable number of Tamils get ready for celebrations in their native places.
Another reason for the long lines at bus stands is the unavailability of proper train services within Tamil Nadu.
In this situation buses hiked their fares and it went up to hover between INR 500 and INR 1,250.
Meanwhile, Tamils in other countries like Malaysia are also very excited over the festival.
Pongal is seen as a celebration for everyone in the country irrespective of his ethnicity or religion. Besides the Indians, Chinese and Malays too are taking part equally in the festival.
Pongal, also called Thai Pongal, is a harvest festival celebrated by Tamils in India and Sri Lanka. This South Indian Hindu festival is timed by an astronomical event – the winter solstice.
Pongal is traditionally dedicated to the Sun God and marks the beginning of the northward journey of the Sun from its southernmost-limit, a movement traditionally referred to as uttarayana.
It coincides with the festival Makara Sankranthi celebrated throughout India as the winter harvest and is usually held from January 13 – 15 in the Gregorian calendar i.e. from the last day of the Tamil month Maargazhi to the third day of Thai.
This also represents the Indic solstice when the sun purportedly enters the 10th house of the Indian zodiac i.e. Makaram or Capricorn.
The festival is symbolised by boiling rice from freshly harvested paddy with milk and brown sugar in a new clay pot until it 'boils over', which is the literal meaning of the word Pongal in Tamil.
Witnessing the boiling over is considered good luck and would bring prosperity to the household.
Families do spring cleaning before the auspicious day and conduct prayers before 10 am on the day itself. Houses are decorated with sugar cane and strings of fresh mango leaves at doorways.
The Kolam is another important aspect of the festival. It is a coloured pattern on the floor of the house drawn with beautiful hues of rice powder.
(For updates you can share with your friends, follow TNN on Facebook, Twitter and Google+)