IMF concerned over Lanka trade deficit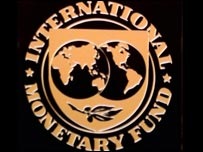 The International Monetary Fund (IMF) has expressed concern over the increasing trade deficit in Sri Lanka though the growth of the economy has been "very strong."
Speaking to journalists in Colombo, the head of IMF delegation Brain Aitken said when the team last visited Sri Lanka in September, last year, the inflation was also under control.
"The one thing seen in the last three months is that the trade deficit has widened and the credit growth has stimulated," he added.
The aim of the delegation, said Mr Aitken, is to explore the steps to control that situation.
The main opposition in Sri Lanka, meanwhile, has accused the government of failing to introduce a coherent economic policy in post-war Sri Lanka.
Interest rate
Dr Harsha de Silva, the economic affairs spokesman of the UNP, told BBC Sandeshaya that the government initially predicted a 9% economic growth.
"But it is now being reduced to eight percent but the World Bank has recently reduced that to 7.7%," he said.
The central bank, in the meantime, has devalued Sri Lanka Rupee by 20 cents and increased the interest rate, for the first time in five years.
"The Repurchase rate and the Reverse Purchase rate of the Central Bank will be 7.50 per cent and 9.00 per cent, respectively," said a statement issued by the central bank.
The bank's monetary board has also decided to direct commercial banks to "moderate their credit disbursements," it added.
As Sri Lanka that spends 18 billion USD for imports only earns 9 billion USD from exports a year, says Dr de Silva, that the Central Bank is forced to implement such measures.
"It is not an easy task to reduce the trade deficit through such measures. What we should have done is to devalue the rupee significantly while increasing the interest rates," Dr Silva, MP, told the BBC's Elmo Fernando.
"That is why the IMF has decided not to release the 800 million USD tranche of the 2.6 billion loan," he added.
(For updates you can share with your friends, follow TNN on Facebook, Twitter and Google+)