Don't rely on 'imported solutions' to solve country's problems: Rajapaksa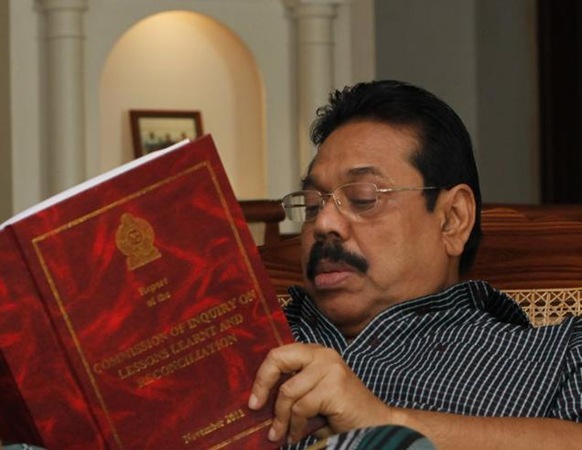 "It is the duty of all parties in the country to solve problems according to the people's wishes by participating in this Parliamentary Select Committee rather than relying on imported solutions and utilising foreign influences," Sri Lankan President Mahinda Rajapaksa has said.
Addressing the nation at Anuradhapura, on the occasion of the Sri Lankan Independence Day, he said that Sri Lanka believed that the mechanism for solving the National Question is the Parliamentary Select Committee. "We are engaged in the task of creating a stable peace and national unity after liberating the country from terrorism. This is not a task confined to one individual or a party. Remember, the country would not benefit by trying to please selfish groups who receive foreign funds. Similarly solutions cannot be obtained by implementing the proposals of extremist groups of whatever persuasion. What is required today is the formulation of policies based on a vision that is commonly applicable to the whole country," he said.
The President was directly referring to the India-inspired 13th Amendment plus, and the intransigence on the part of the Tamil National Alliance to join the PSC, unless it was given several guarantees. Talks between the TNA and the Government to find a solution to the Tamil ethnic question has effectively collapsed, with the government and the TNA taking divergent views on the PSC.
The President reminded everyone that ethnic communities have no separate regions. "The entire country belongs to all ethnic communities."
Recalling parts of the Lessons Learnt and Reconciliation Commission report, he said that the LLRC has stated that all are responsible for this problem. "All those who act according to their conscience should take heed of this statement.
(For updates you can share with your friends, follow TNN on Facebook, Twitter and Google+)