Holland artist conveys oppressed peoples stories through theatre reportage
Combining theatre and reportage, artist Annet Henneman from The Netherlands has been conveying the real stories of oppressed peope and the refugees across Europe in a novel form of theatre performance, causing attitudinal change on viewers for years, through Italy-based Teatro di Nascosto (Hidden Theatre). Eezham Tamils in Berlin, Germany, were introduced to her media last Friday, when she performed there narrating true stories from Iraq, Kurdistan, Palestine, Iran and South America with songs and photos in a programme titled "Don't forget us".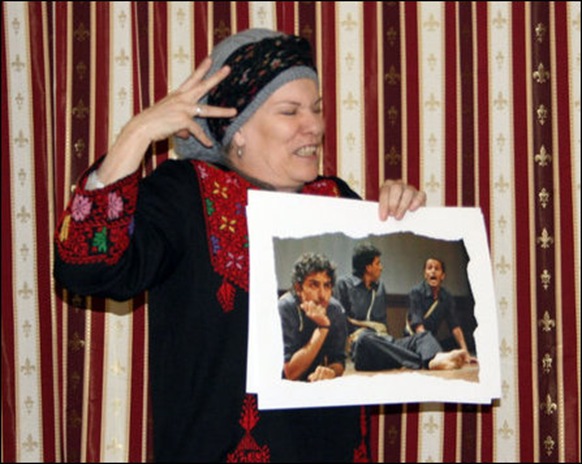 "I think art can have a very big role if it is played in a way that it will touch the people. If you show one mother suffering for what happens to her kid, every mother in the world can feel this. If she feels it, because it is played well, after you can see, it is not one Tamil mother, it is not one Kurdish mother, it is not one refugee, there are 20 million of refugees in the world! So then this 20 million is not only a number but has a kind of feeling," says Ms. Henneman, who is originally from the Netherlands and is the director of Teatro di Nascosto.
Her performance in Germany last Friday focused on the experiences of the peoples from the mentioned regions and the travails they had undergone as refugees in the western countries. While the performance drew diverse crowds, many of the Eezham Tamils in the audience were able to relate the contents of the show to their history and lived experiences. They were particularly moved by the poignant stories relating to the Kurdish people, sources told TamilNet.
Vithya Jeyasangar, a democratically elected Eezham Tamil representative from Berlin, took an interview with Annet Hennemen on behalf of International Human Rights Association, Bremen.
When asked about the role art can play in the resistance of an oppressed nation at time when most art forms have been commercialized, Henneman said that it was very important to "bring the world from there here" so that other people can live for a moment the situation and get in contact with the reality of the oppressed people, giving examples of how she had given life through her art to the sufferings of peoples of different nationalities.
For about 14 years, Ms. Henneman has been telling stories of the peoples without voice through her art. Pointing out how such performances are more effective in schools, she gave an example of how a show at a school in Holland changed the hostile perception of the children there to refugees by highlighting the plight of refugee children of their same age group.
The answers that Henneman had given to Ms. Jeyasangar with a variety of touching instances that she had portrayed in her performances gave an emotional boost to young Eezham Tamil activists in Germany, sources told TamilNet.
They also hoped that Ms. Henneman would take up the issue of the Eezham Tamils in her future performances considering that she has a strong artistic tradition of standing by the peoples of nations facing brutal oppression.
The diaspora also has an onus to broadcast to the world the progressive cultural aspects of the Eezham Tamil movement for sovereignty through a creative appropriation of a variety of art forms in a people-centric manner.
At the end of the performance, some of the Eezham Tamils present in the audience talked about the grave conditions facing their people and also sang a homeland related song, which was appreciated by Ms. Henneman.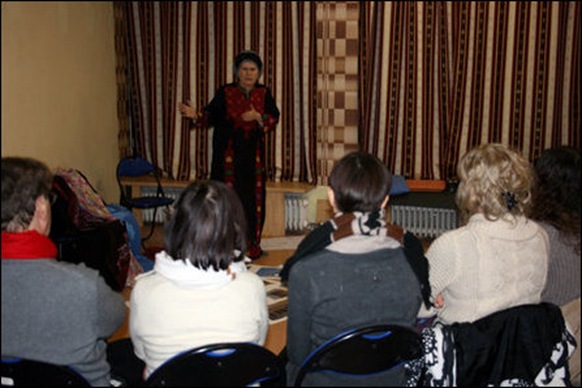 TamilNet: 17.02.12 Holland artist conveys oppressed peoples stories through theatre reportage
(For updates you can share with your friends, follow TNN on Facebook, Twitter and Google+)