Big B recovering but slowly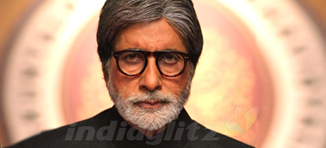 He is an inspiration to many, a megastar a phenomenon but he is also a human being.
Amitabh Bachchan loyalists, we have a good news and a bad news… The good news is the iconic megastar is recovering… The bad news is – The recovery is slow…
The iconic Mr. Bachchan is battling hard and spending sleepless nights at the Seven Hills hospital where he has been admitted for abdominal complains and underwent two surgeries…
Unable to sleep at night Big B took to his twitter account and expressed, "Have not been able to sleep yet… so I guess you all have to tolerate me for a while…. The body repairs but gradually… what a piece of machinery the Almighty created…incredible! Yes it's become a routine now to be awake all night almost… best time to think, reminisce, write and contemplate…"
On his slow recovery he posted on his blog, "There seems to be a slight, very slight, upward push to the graph on recovery, though there is still an immense amount of work to be done."
"The doctors have gone home, the family is asleep in adjoining room and the night nurses and sisters are a joy to be with…," he added.
Big B listens to MTV Coke Studio at night and liked it… He says, "Such talent within and across the border… soulful, caressing, almost taking the pain away…"
As the megastar bravely fights his abdominal demons in the hospital, we all wish and prey that the almighty gives him strength to again come triumphed and ready to face his next 'shot'.
(For updates you can share with your friends, follow TNN on Facebook, Twitter and Google+)