Military officials of Iran, Russia, Bangladesh visit Jaffna
In a show of solidarity to genocidal Sri Lanka, on the eve of UNHRC sessions in Geneva, military officials of Iran, Russia and Bangladesh visited Jaffna exclusively for meeting the occupying military of Sri Lanka in the peninsula, on Tuesday and Wednesday, news sources in Jaffna said. The visiting military delegates didn't meet the public, but were taken to showcase the 'rehabilitation' of ex-LTTE cadres and to see the Nalloor temple and the Buddhist Naga Vihara at Nayinaa-theevu. On 05 February, SL President Mahinda Rajapaksa, secretly inaugurated China-involved power generation project along the northern coast of Jaffna. The inauguration completely hushed to the knowledge of media, took place in a SL naval base at Maathakal, near the KKS harbour.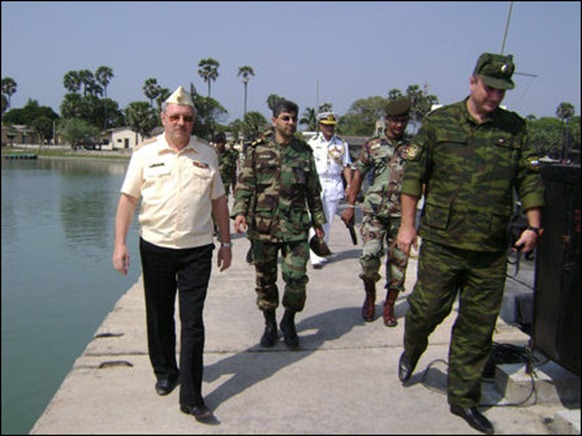 Meanwhile, SL Defence Secretary and presidential sibling Gotabhaya Rajapaksa, is scheduled to visit Jaffna on Friday to visit the 'rehabilitation' facilities of the former LTTE cadres and to open a three-storey building at Mahajana College Thellippazhai (close to KKS), which is claimed by the SL defence secretary as a 'personal gift' of him and his 'friends'. Earlier, there were reports on the personal involvement of Selvarasa Pathmanathan alias KP in the building venture.
The military delegates of Iran, Russia and Bangladesh visited Kayts harbour in the islets off Jaffna, on Tuesday, ostensibly to see the crab farm of the LTTE cadres under 'rehabilitation'.
Kayts is the traditional port town that had close contacts with the Indian coast on the opposite side of the Palk Bay.
A few days ago, Bangladesh had shown extra-ordinary interest in bailing out Sri Lanka from the Shavendra Silva case at the UN. Bangladesh advised Sri Lanka on its own to withdraw the candidature of Silva to avoid diplomatic embarrassment. News reports said that Pakistan and India were also together along with Bangladesh in advising Sri Lanka on the Silva case.
As a US war hanging in balance with Iran, the Iranian delegation visiting Jaffna along with Russians and China's manoeuvrings in the island gain significance, observers said.
A few days ago, the diaspora of Balochistan accused that SL President Mahinda Rajapaksa held secret talks with Pakistan on Sri Lanka providing military expertise in facing the armed struggle of the Baloch independence movement.
In the meantime, SL High Commissioner in New Delhi, Prasad Kariyawasam, on Thursday, speaking at a function in Gujarat categorically opposed any third-party regional intervention in the Maldives. But, news sources in Colombo indicated that Sri Lanka is thinking of sending a military contingent to Maldives, ostensibly to protect its High Commission there.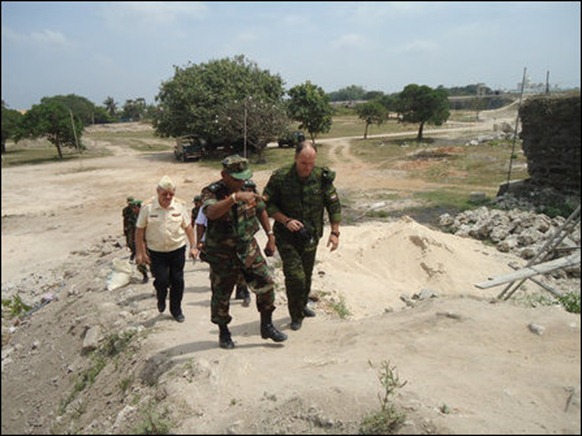 (For updates you can share with your friends, follow TNN on Facebook, Twitter and Google+)