More Trouble For Porn Star's Film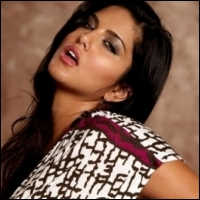 Jism 2 featuring Sunny Leone, a porn star and directed by Pooja Bhatt has been buffeted by controversy on all sides. In Allahabad, a citizen has requested a stay against the film as it has a porn star playing the lead. In Amritsar, protestors and activists burnt effigies of Bhatt and Leone and tore down posters of the film.
Yesterday, in Mumbai a poster of the film showing a nude woman reclining under a transparent and clingy white sheet was judged objectionable and was removed from public areas. In Assam, protests were staged by activists who also chased and abused movie-goers at local theatres. The protestors said that though the film came with an A certificate, college students were allowed in. The police have been called in to maintain the peace.
(For updates you can share with your friends, follow TNN on Facebook, Twitter and Google+)