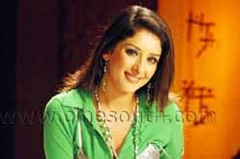 Since there's a problem in actresses participating in the New Year's parties, star hotels party lovers are none too happy.
Every New Year's night, there will be great party scene at star hotels. Alcohol will flow like water. Some hotels, especially the beach side resorts, feature actresses' dance performance and charge tickets for the shows, making a neat profit on ticket sales.
Last year, there were many dance programs by actresses on New Year's eve. They made hefty amount through this, even those who did not have much of a film career.But that's not the case this year.
The recent carnage in Mumbai as well as lat year's mishaps at Savera Hotel have stunned the hotel industry. Add to this, the increased security by the police. So, hotels have cut down on extravagant cultural shows. This has lessened opportunity for actresses to perform.
(For updates you can share with your friends, follow TNN on Facebook and Twitter )