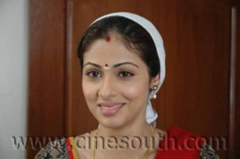 "It was Tamil rasikas who gave me life," says Sada in a Rajini style dialogue.
Sada made her debut with 'Jayam' in Tamil cinema. Though she has acted with top stars like Vikram, she has somehow not received great offers. She expected 'Unnale Unnale' to work wonders for her but the expected offers did not come her way, much to her disappointment.
Some people have been spreading rumours that Sada is refusing to act in Tamil. Disturbed by this, Sada wants to put this misconception right.
"Just because I am acting now in Hindi films, people are spreading false rumours that I'm refusing to act in Tamil films. That's not true. I'd given continuous call sheet for the Hindi films 'Kalbali' and 'Click.' Now they are over, I'm acting in 'Low Kichidi.'
It was Tamil cinema that gave me name and fame. Only after that did I move to Hindi films. When that's the case, how would I turn down Tamil film offers? If I get good offers in Tamil, why would I not take them up?"
(For updates you can share with your friends, follow TNN on Facebook and Twitter )