STOP SRI LANKA'S GENOCIDE OF TAMILS!
MASSIVE PROTEST MARCH
Calling for an Immediate & Permanent Ceasefire!
on
Saturday, 11th April 2009
in Central London
1pm – 4:30pm
Starts at 1pm from Embankment
to Hyde Park
( Nearest stations: Embankment, Temple, Westminster)
Let us urge the International Community to ACT NOW to STOP Sri Lanka's GENOCIDE of Tamils.
Please join the march to show your support.
PLEASE INFORM AND BRING ALONG EVERYONE OF ALL AGES
125,000 attended last time and continuous campaigning to raise awareness has followed since, hence each Tamil person must be able to bring AT LEAST one non-Tamil to the protest to show what our efforts have achieved!
You don't need to be Tamil to know that what is happening to the Tamils in Sri Lanka is WRONG!
---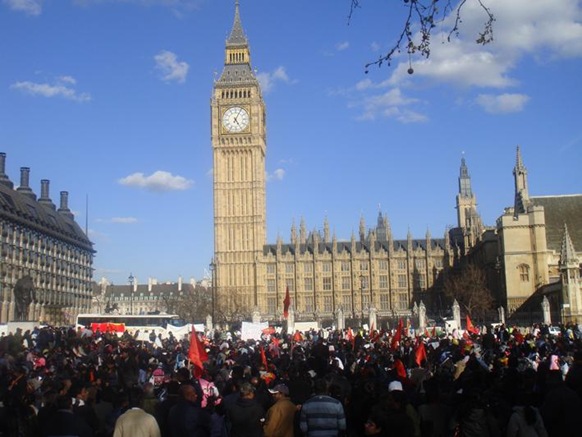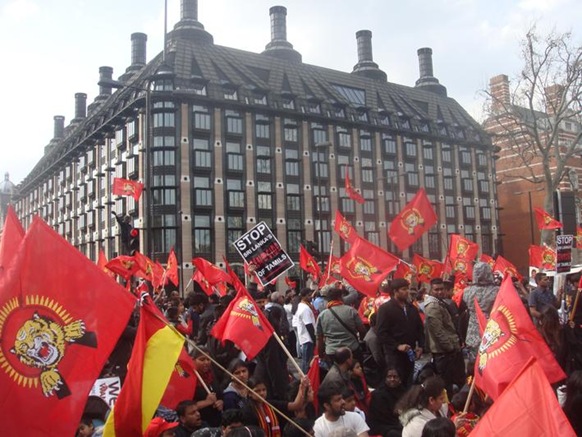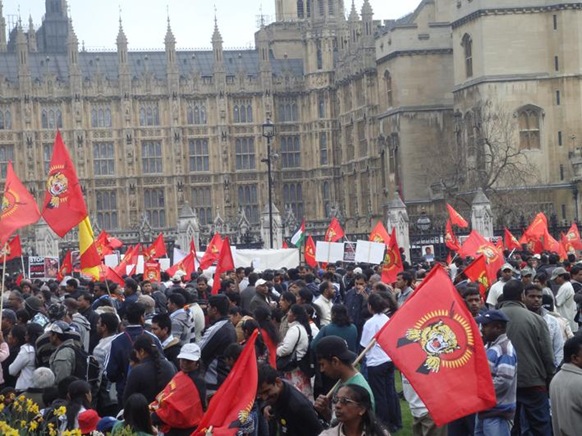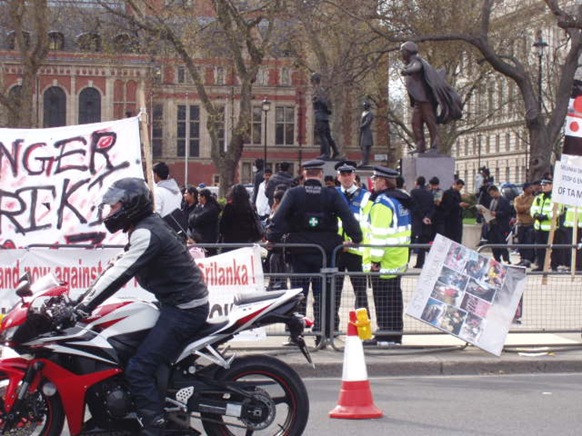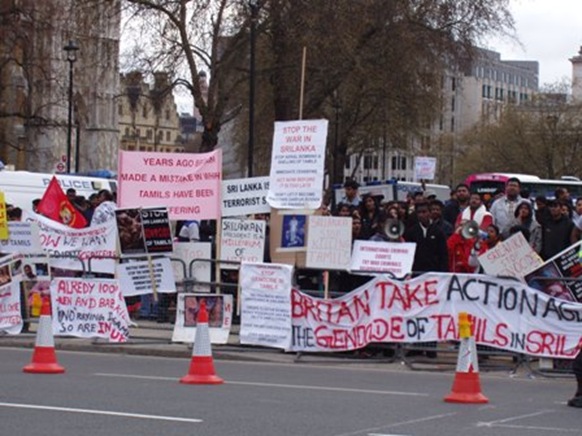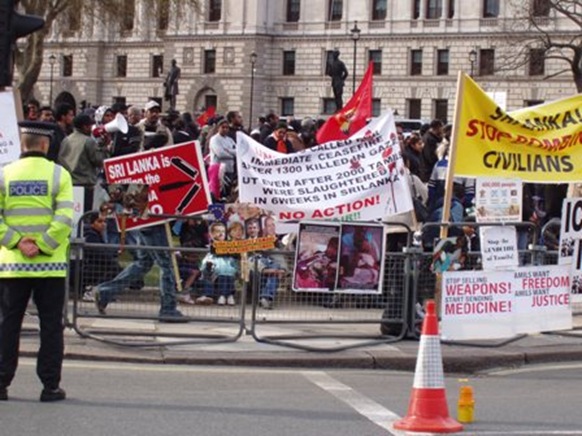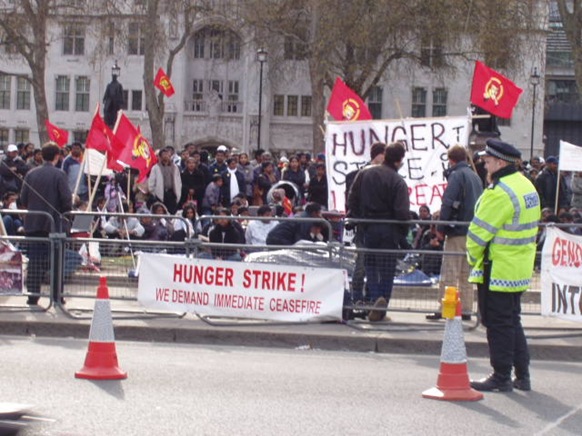 (For updates you can share with your friends, follow TNN on Facebook and Twitter )