In recent times Multi-national companies like to portray themselves as 'ethical' i.e. they take the conditions of their workers worldwide seriously. Working and importing goods made in cheap labor economies with a poor record on labor relations has made them sensitive to charges of 'exploitation'.
The definition of ethical however includes 'pertaining to or dealing with morals or the principles of morality; pertaining to right and wrong in conduct'. Even were we to believe that their workers were not being exploited this definition suggests an ethical company must also take account of the environment in which they are operating.
Companies trading with Sri Lanka therefore cannot expect to avoid criticism. A country that routinely abuses its' minorities, that censors or worse its internal critics, that has been recently accused of war crimes and nepotism, can never be an 'ethical' business partner. The contradiction of an 'ethical' company doing business with an 'immoral' country is not merely academic for it was Sri Lanka's failure to adhere to certain basic human rights that is about to lose them the European Union's tax-free concession (GSP+) for their exports.
Multi-national companies trading with Sri Lanka will find themselves under growing pressure to cease importing their goods into the 'West'. One such company GAP is being targeted in the UK by human rights campaigners Act Now and other groups internationally to pull out of Sri Lanka. On Saturday 31st July GAP stores around the UK and the USA were picketed with fliers specifically targeting GAP.
Act Now Director Tim Martin said "Companies like GAP cannot be allowed to bask in the glow of ethical trading when they trade with countries such as Sri Lanka with appalling human rights records. That is why we shall continue to expose them to their consumers until they meet their 'ethical' obligations by cutting ties with Sri Lanka."

Act Now are targeting England, Scotland and now Wales and all our groups have had a very good response from the public. In Bristol only three shoppers brought products from GAP throughout the entire time the group were there campaigning, the shop was practically empty all day.
Act Now will be organising with its' global partners international Days of Action against GAP. Until they cease trading with Sri Lanka we are appealing to their consumers to boycott GAP garments with Sri Lankan labels. The Global coalition is also calling upon other countries to take part and encouraging other groups to contact us for details".
END
02/08/10
Attached: Photo's of Act Now campaigners across the UK.
For further information, please contact:
Tim Martin, Director, Act Now
Tel: +44(0)7817 504 227
Email: [email protected]
Site: www.act-now.info
Graham Williamson, Director, Act Now
Tel: +44(0)7970 455 445
Email: [email protected]
Site: www.act-now.info
Oxford St 31.7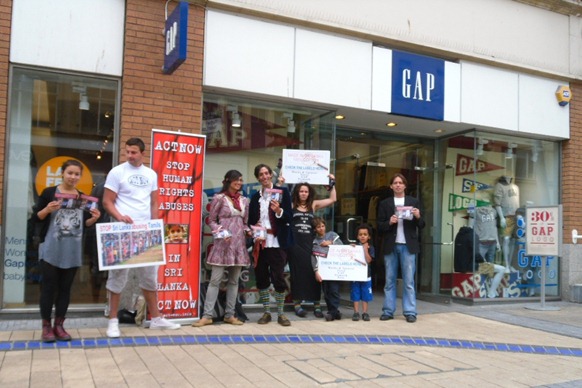 Act Now boycott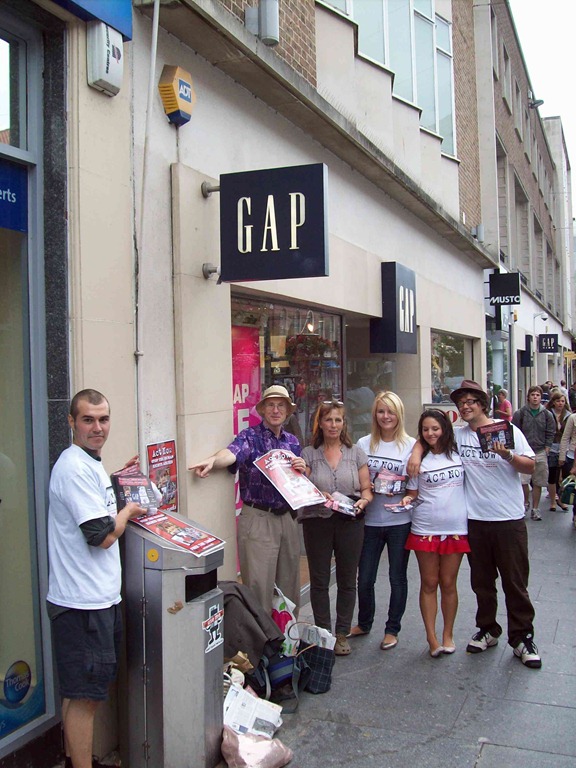 Act Now Gap Exeter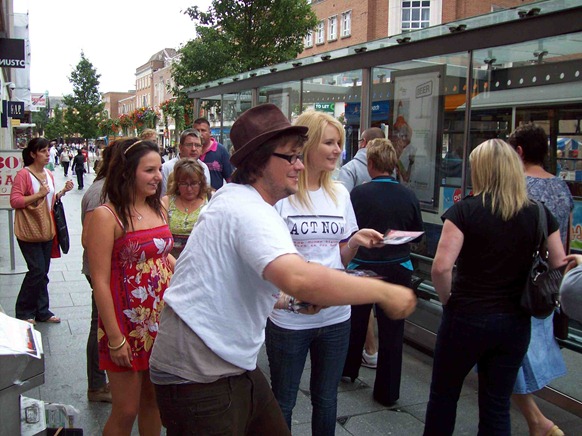 Boycott Act Now 2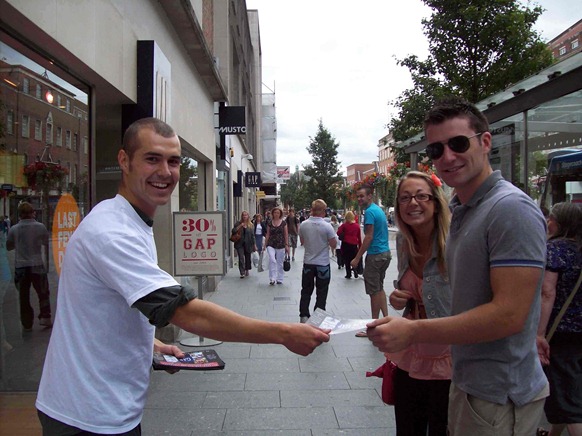 Boycott Act Now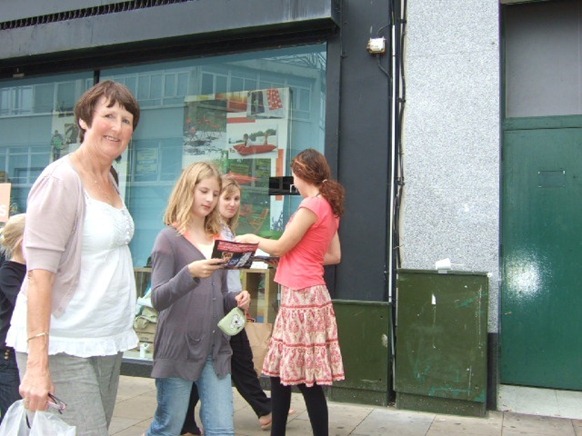 Wales 31st July.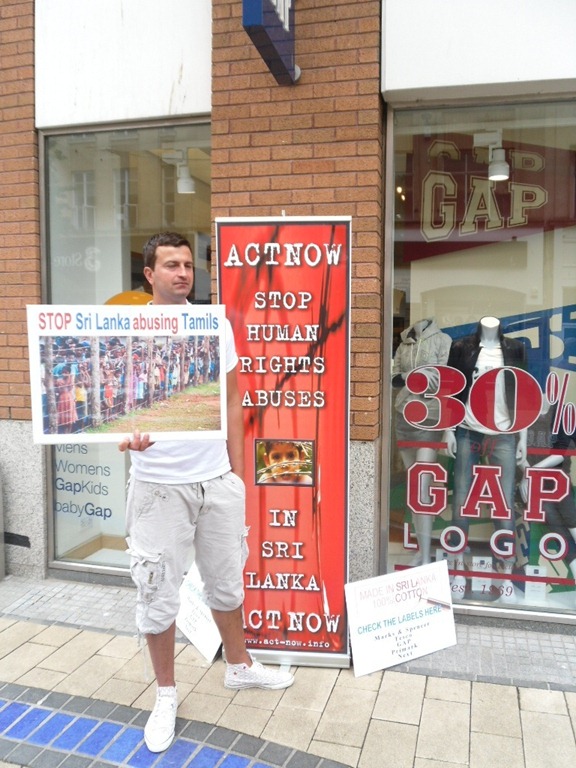 boycott act now 31st
Act Now Boycott 31st july.
(For updates you can share with your friends, follow TNN on Facebook and Twitter )