Sri Lankan Boycott campaigners carried out their last pickets of GAP stores for 2010 around the world including Los Angeles (Boycott Sri Lanka campaign) and London (Act Now) last weekend.
Following the recent failure of the President of Sri Lanka Mahinda Rajapakse to address the prestigious Oxford Union due to accusations of War Crimes, a larger number of shoppers than usual were aware of the issues in Sri Lanka.This greater awareness of Sri Lankan complicity in War Crimes bodes ill for GAP as it desperately tries to hang onto it's 'ethical company' status.   Numerous shoppers apologised for shopping in GAP once they became aware of picketers whilst others either refused to enter their stores or promised to check articles labels before buying.
A global e-mail was also launched at the weekend for sending to GAP offices. All Tamils and human rights supporters are urged to send that or similar messages as soon as they see it.
A Director of Act Now Graham Williamson said "We launched our global anti-GAP/Sri Lankan campaign nearly nine months ago and despite the wind, rain, snow or cold we have taken to the streets to expose not only GAP's trading relationship with Sri Lanka but that countries appalling human rights record too. Many people of course talk about boycotting but only we actually do it! We call upon all Tamils and human rights campaigners to join us next year to increase the pressure on GAP and others to think again!"
Fellow Director Tim Martin said "Bit by bit the jigsaw pieces are coming together that will finally show Sri Lanka's involvement in war crimes. The opportunity for human rights campaigners to press for a war crimes investigation and for diplomatic and economic sanctions is fast approaching. Now is the time for us to get on the streets, send e-mails, lobby NGO's and politicians. But ALL groups that work for justice for the Sri Lankan Tamil community whether Tamil or not need to come together to maximise the impact! The opportunity will not stay forever so we urge all groups to work harder and hand in hand together!"  
End
Attached: Pictures of last weekend's pickets of GAP stores
For further information, please contact:
Tim Martin, Director, Act Now
Tel: +44(0)7817 504 227
Email: [email protected]
Site: www.act-now.info
Graham Williamson, Director, Act Now
Tel: +44(0)7970 455 445
Email: [email protected]
Site: www.act-now.info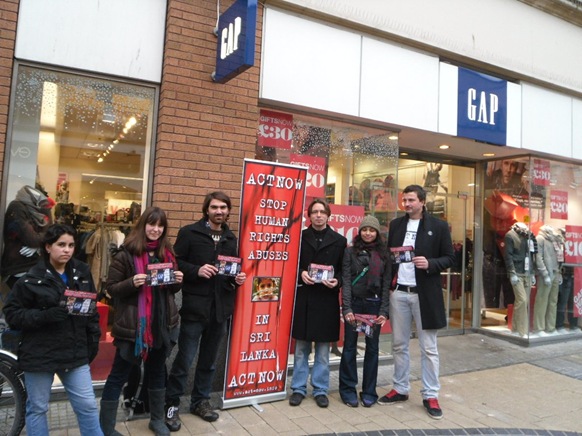 Bristol boycott Dec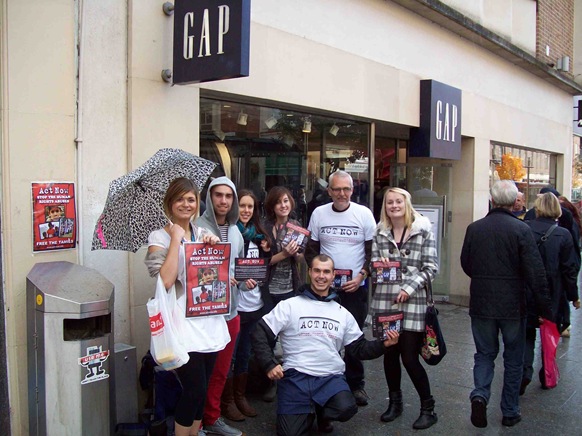 Act Now Boycott UK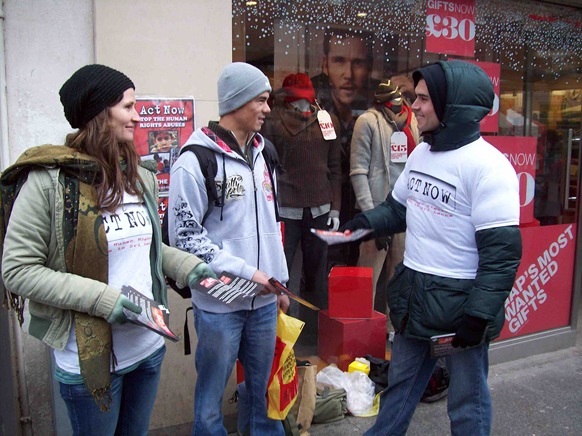 Act Now campaigning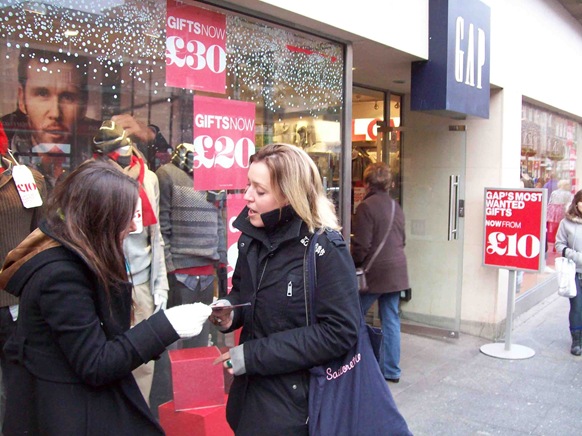 Campaigner talking to the public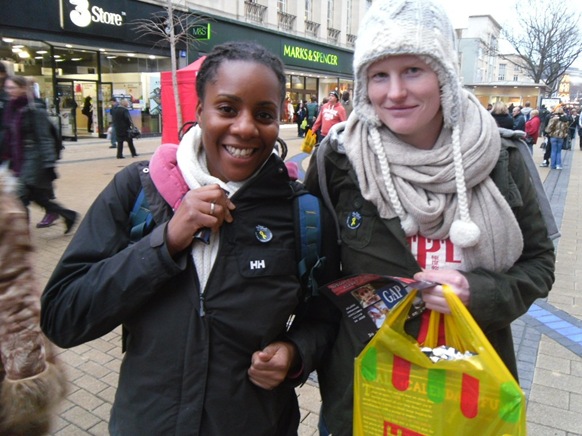 Free yellow ribbon stickers
London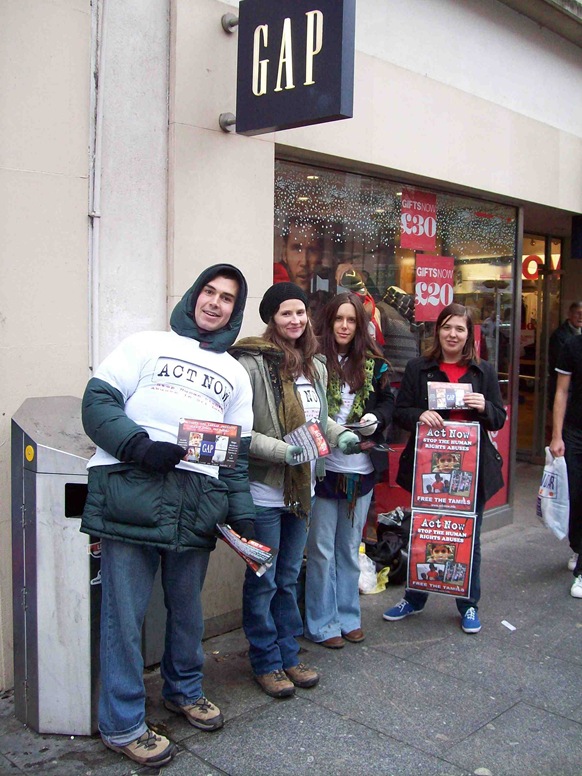 Act Now Exeter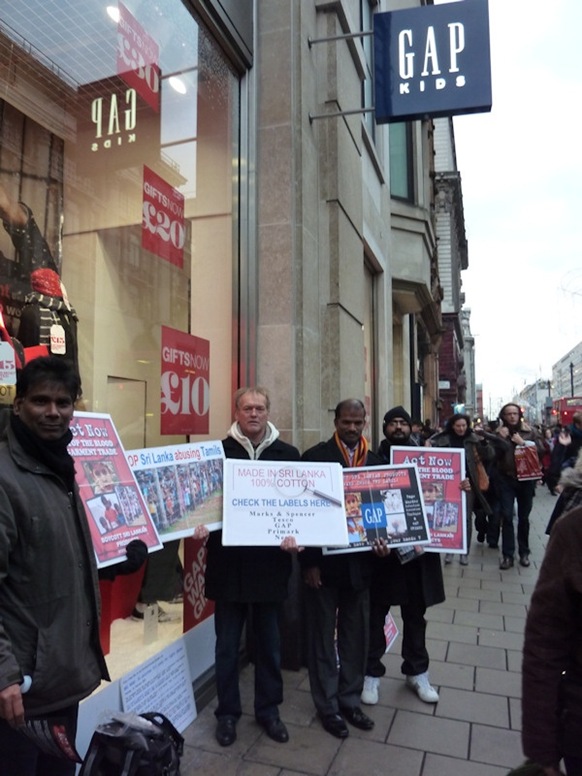 Act Now Oxford Street London
(For updates you can share with your friends, follow TNN on Facebook and Twitter )