On this Thursday 17th March the President of the Indian National Congress Party, Sonia Gandhi spoke to the Commonwealth Foundation on 'Women as Agents of Change'.
India was an important supporter of Sri Lanka's military offensive nearly two years ago. They were also instrumental in 'persuading' the West in turning a blind eye to the atrocities that took place against civilians in the latter part of the conflict. Mrs Gandhi and the Congress Party were thought to be driven by revenge against the rebels. Their actions however, not only resulted in the massacre of innocents, also condemned many Tamil civilians, particularly women, to destitution with little means of earning a livelihood.
Consequently the human rights group Act Now held a demonstration outside the Commonwealth Foundation building in Central London and handed out hundreds of fliers to the attendees in the queue.
Meanwhile Act Now Directors Graham Williamson & Tim Martin were in the lecture. After the speech Tim Martin was introduced to Sonia by Kieth Vaz and was able to have a good conversation regarding the issues in Sri Lanka.
Tim said to Sonia he had heard her talk about women as agents of change but what about the innocent Sri Lankan Tamil women who have been raped, murdered, mutilated and tortured. What about the tens of thousands of war widows which struggle to make ends meet. How will they become agents of change?
India supported the war in Sri Lanka with military assistance, a war which massacred up to 40,000 innocent civilians, according to Gordon Weiss a former UN spokesman. What will you do now to ensure that these vulnerable Tamil women have a chance to become agents of change. What will you do to ensure young Tamil schools girls in the North are stopped being found dead at the bottom of wells after being raped by the Sri Lankan army? What will you do to ensure that these women can live in freedom without fear.
Sonia replied that she was extremely concerned about the situation in Sri Lanka and that her government would do everything they can to bring change.
Overall the event was successful and continued to remind Sonia about the atrocities which continue to take place in Sri Lanka.
Attached: Leaflet
END 03/02/11
For further information, please contact:
Tim Martin, Director, Act Now
Tel: +44(0)7817 504 227
Email: [email protected]
Site: www.act-now.info
Graham Williamson, Director, Act Now
Tel: +44(0)7970 455 445
Email: [email protected]
Site: www.act-now.info
Sockalingham Yogalingam, Asst. Director, Act Now
Tel: +44(0)7948 380433
Email: [email protected]
Site: www.act-now.info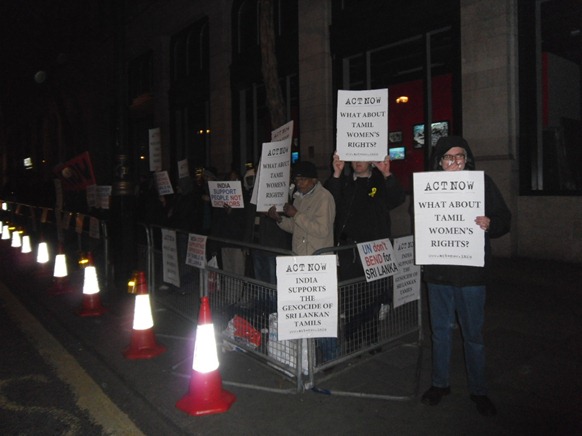 Act Now Protest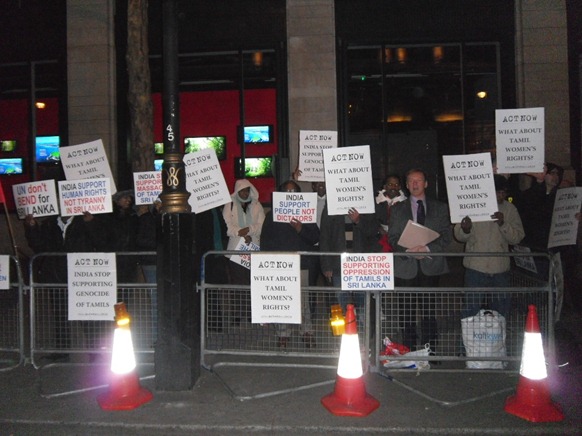 Act Now Protest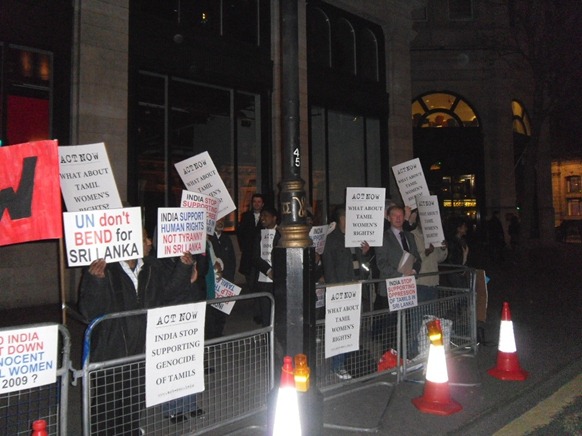 Act Now Protest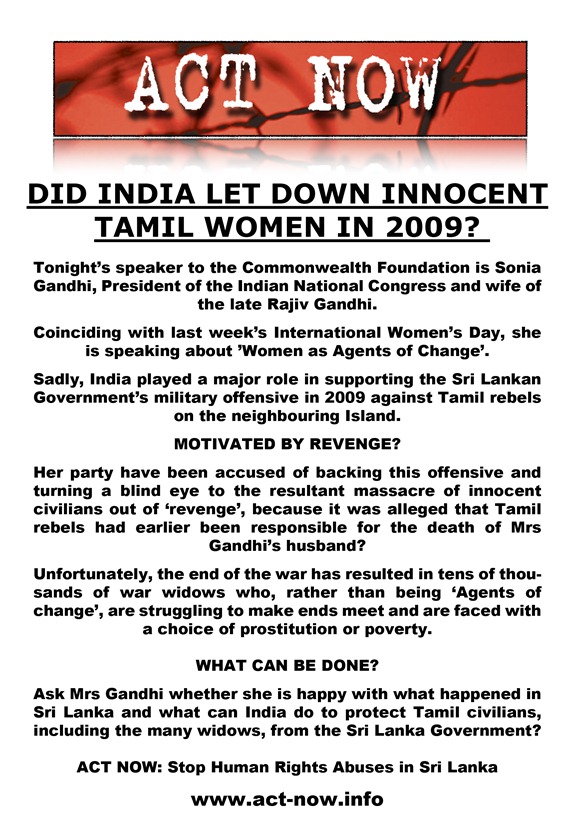 flier sonia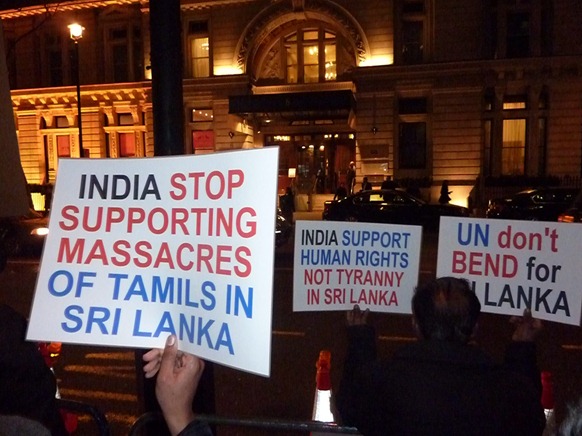 Outside Commonwealth Lecture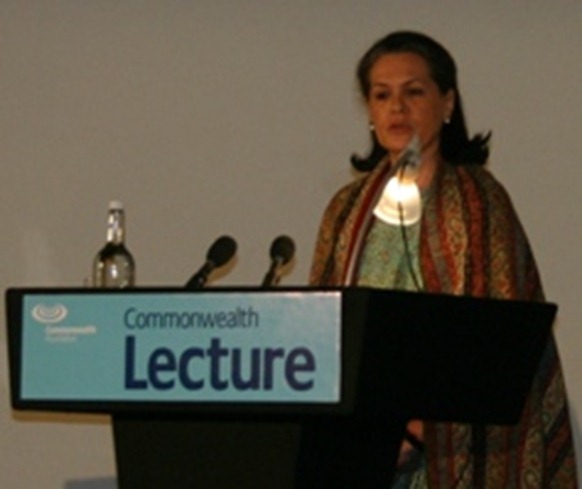 SoniaGandhi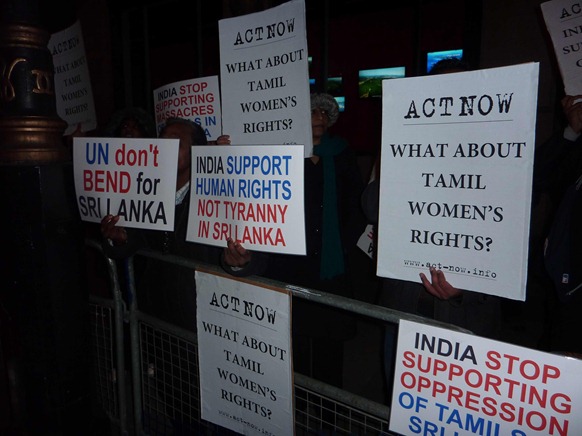 Tamil Women rights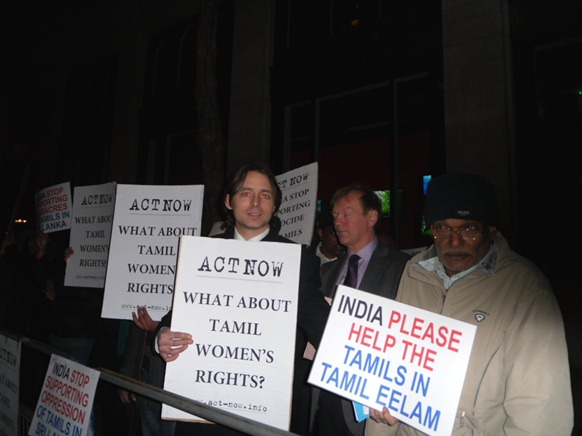 Tim Martin and Graham Williamson
(For updates you can share with your friends, follow TNN on Facebook and Twitter )