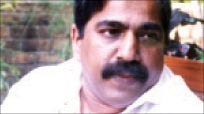 The TNA has collected over 400 names of people whose families say they have lost contact with since the war ended, said TNA parliamentarian Suresh Premachandran.
He said these were people who had disappeared with no trace, as well as those who had surrendered to the armed forces at the conclusion of the war in May 2009, but of whom no news had been heard since. "These are people whose families are still searching for them. Most of them surrendered in the presence of their relatives, but from that day onwards there has been no communication between them and their families," Premachandran said.
He explained that the names of these people were being recorded by the TNA following an initiative taken by lawyer and TNA parliamentarian, A. Vinayagamoorthy, who had recently made an announcement, calling for families whose relatives were still missing, to submit their names.
According to Premachandran the TNA is still in the process of collecting these names, after which he said the issue would be taken up with the government and the Human Rights Commission.
The TNA has been pushing the government to release a list of names of post-war detainees, a demand which Premachandran says is yet to be met.
The lack of information on those who were detained at the end of the war has been a matter of concern constantly highlighted by human rights activists both locally and abroad.
Amnesty International for instance, in a report last year claimed that the system of pre-trial detention, particularly of those arrested under the Prevention of Terrorism Act (PTA), was extremely non-transparent.
The international human rights watchdog next week plans to release another report, titled Locked Away: Sri Lanka's Security Detainees, which will expose "how hundreds of people languish in detention without trial in Sri Lanka despite the end of the country's long conflict."
Initially, the government placed the number of LTTE combatants who surrendered to the armed forces at around 11,900. Those who were sent into rehabilitation have been released in batches since then.
The TNA had pointed out, however, that the government's failure to make available the names of all the detainees has left many families in the dark, with no clue as to where their relatives are, or whether they are even alive.
(For updates you can share with your friends, follow TNN on Facebook and Twitter )