The United States said Tuesday that unless Sri Lanka's government reconciles with minority Tamils and addresses allegations of war crimes it risks renewed conflict.
Thousands of Tamil civilians died in the final months of its civil war that ended in 2009. The U.S. has introduced a draft resolution at the U.N. Human Rights Council, increasing international pressure on Sri Lanka to conduct an independent investigation.
The council in Geneva is expected to vote next week on the resolution that stops short of demanding an outside probe, but has angered Sri Lanka, which claims it could stir separatism.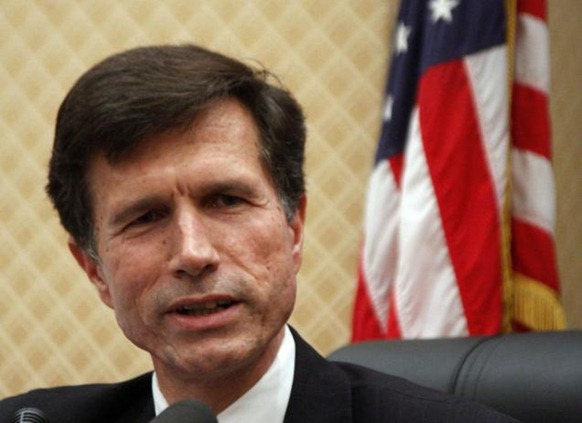 Robert Blake, assistant secretary of state for South and Central Asia, said that accountability and reconciliation was in Sri Lanka's best interests, so "they really can achieve peace and security and not sow anger in their own community that could give rise to new violence."
"Experience in many civil conflicts around the world has shown that countries that don't take adequate measures to address reconciliation and accountability frequently experience a regeneration of the insurgency that they faced," he told The Associated Press. "We could see very much that similar situation in Sri Lanka."
The resolution calls on Sri Lanka to investigate allegations of human rights abuses by both the government troops and Tamil Tiger rebels in the final months of the quarter-century war, and implement recommendations of its own reconciliation panel. A U.N panel of experts reported in 2011 that tens of thousands of people may have been killed, largely through shell fire by the government troops.
Sri Lanka's government, which has defended its conduct of the war as protecting Tamil civilians, has organized a series of protests against the resolution, calling it interference in its affairs.
In Colombo on Tuesday, Housing Minister Wimal Weerawansa called for a boycott of U.S. products. He told a protest meeting that the resolution amounts to calling for the revival of the Tamil Tigers.
Eileen Donahoe, U.S. ambassador to the Human Rights Council, said Sri Lanka had reacted "very negatively" to the resolution and has fought it "tooth and nail" but she expected it to pass.
"We had intended it in a fairly cooperative spirit," she said. "We were very forward leaning in our effort to reach out to the Sri Lankans."
She said an earlier version of the resolution had sought an action plan from Sri Lanka by June, but as tabled now, the resolution calls for the U.N. Human Rights Commissioner to report to the council a year from now on the steps Sri Lanka has taken.
Blake said the resolution would not be weakened further.
(For updates you can share with your friends, follow TNN on Facebook and Twitter )