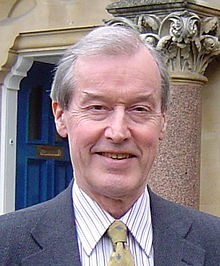 Lord Naseby (Michael Morris) – Founder of the Sri Lanka Friendship Group in the UK Parliament/ All Party Parliamentary Group on Sri Lanka – today said there was a visible change in the TNA which is more willing, open and appreciative towards government's efforts for devolution.
"I met the TNA leader and he recognized that some good work is being done in Jaffna. However they do want civil administration to return. He told me clearly that he was committed to the 13th Amendment," he said. 
He also said that he saw no need for a Parliamentary Select Committee since all parties had openly agreed to the 13th Amendment. "In the UK, Parliamentary Select Committees are appointed to waste time, when tough decisions have to be made. However in Sri Lanka it is now time for action—decisions have to be made and the process needs to begin," he said adding that he would make this observation to President Mahinda Rajapaksa during a meeting scheduled for last evening.
After having visited the North he showed appreciation for the resettlement and de-mining process that was ongoing and expressed that the international community was unaware of the difficulties of this process. "I'm not sure if the international community understands the importance of the de-mining process or what a difficult process it is," he said.
He said during his meeting with the President he would address the issue of Muslim IDPs too. "They have been left out of the agreement between the UNHCR and the government and I will talk to the President about the possibility of amending this agreement," he said.
Lord Naseby was also of the view that the TNA was completely removed from any influence of the Global Tamil Forum or the British Tamil Forum. 
Commenting on the Channel 4 video he said it was not right for a public channel that was partially owned by the government to put out a documentary with such untruthful facts. He said he would also address the fact that Channel 4 had lobbied to the BBC to refrain from covering the Sri Lanka-England matches here.
(For updates you can share with your friends, follow TNN on Facebook and Twitter )