War-displaced and 'resettled' people of three villages in Poaratheevup-pattu division of Batticaloa district complain that they have not received proper assistance after they were struck by a mini-cyclone four days ago on 14 August. 73 houses were affected. Of these 21 houses were fully destroyed. Totally 256 people belonging to 73 families have been affected, according to Mr. Vilvaratnam, the divisional secretary of Poaratheevup-pattu.
The villages of Palaach-choalai, Aanai-kaddiya-ve'li and Paalaiyadi-vaddai have been affected by the mini cyclone.
These villages were entirely displaced during the war and resettled in their villages in 2007.
Most of the families were dependent on the income from fruit trees such as mango, jack and banana, and from the income they were generating through hens farms at their houses, which have been destroyed in the mini-cyclone.
The affected people seek assistance from humanitarian agencies to restore their houses and their livelihood, local NGO activists who visited the affected people told media.
In the meantime, heavy winds have fully destroyed 15 houses at Pullumalai and Koappaa-ve'li in Ea'raavoorpattu division of the district. 87 houses have sustained damage according to monitoring official Shanmugaraj Inparajan.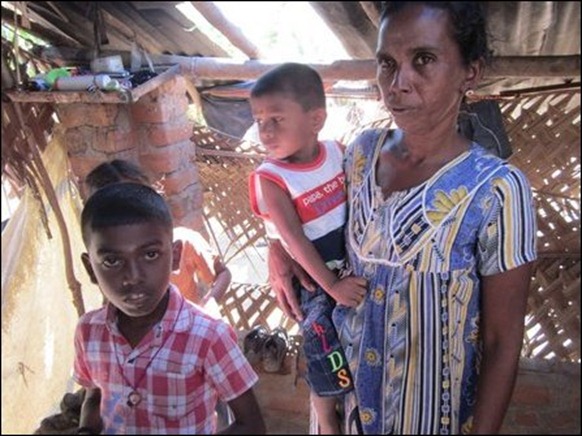 (For updates you can share with your friends, follow TNN on Facebook and Twitter )