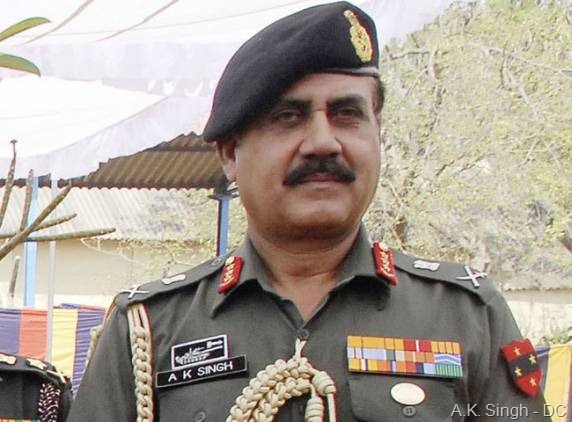 Lt Gen A.K. Singh, general officer commanding in chief, southern command, appears to have got the army into a bit of trouble.
After participating in the happy ceremony of the passing out of cadets at the Officers Training Academy at St. Thomas Mount next to the Chennai airport on Saturday, the handsome general went full throttle explaining before TV cameras how greatly endowed the Indian Army has been in training foreign forces.
And that included the Sri Lankan Army, said the general, little aware that he had just stepped on a landmine.
"With the Sri Lankan Army, we have an ongoing training programme. It is very diverse. I think the Sri Lankan Army acknowledges that their expertise in various fields is largely the result of the very fine training that has been imparted to them by the Indian Army and other wings such as the Air Force and the Navy," said Lt Gen Singh, when a reporter wanted to know about the training being given to the Lankan military personnel in India.
Based in Pune, the general may not know that TN chief minister Jayalalithaa and other leaders in the state have been stoutly opposing India training Sri Lankan military personnel.
Recent protests from her had resulted in moving out a batch of Lankan military men undergoing training at Tambaram air force station and another group at defence services staff college in Wellington. She has also written to the PM.
General stresses on ideals, values
"Military leaders have to remember, we are the last resort of our nation and therefore we can never afford to fail," said Lieutenant General. A.K. Singh, general officer commanding in chief of Army's southern command during his speech.
Lt. Gen singh congratulated all the cadets during the passing out parade held at Chennai here on Saturday. With ears of cadets open and glued to him, they nodded to his speech in an inspired tone.
He pointed out the importance of standing up for the ideals and values imbibed from upbringing and training at this academy also to uphold the hallowed name of the army.
(For updates you can share with your friends, follow TNN on Facebook and Twitter )