Nearly a year has passed since a heavily criticized UN Secretary General, had asked the former Executive Director of the UN Population Fund, Thoraya Obaid, to submit a review within 4 months on UN inaction during the 2009 Vanni massacre. However, in an un-announced change in the committee leadership, UK's Charles Petrie replaced Thoraya Obaid. Even Petrie, is now engaged in Norway's Myanmar Peace Support Initiative (MPSI). But, the report on the UN in Sri Lanka is yet to come out. Where is the report, asked the Inner City Press, on Friday. Answering the question, the UN spokesperson, Martin Nesirky, confirmed the incompletion and non-availability of the report.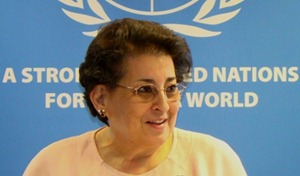 The task of submitting a report within four months on UN performance during Vanni war was set by the UNSG on 12 September 2011, following the UNSG panel, in its report, recommending such a procedure.
"The Secretary-General should conduct a comprehensive review of actions by the United Nations system during the war in Sri Lanka and the aftermath, regarding the implementation of its humanitarian and protection mandates," the three member panel of UN Experts recommended.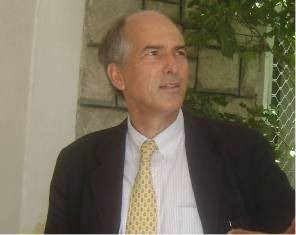 The Panel of Experts observed that during the final stages of the war, the United Nations political bodies failed to take actions that might have protected civilians.
When asked by the ICP why there has not been any report issued, Ban's spokesman Martin Nesirky responded that "Obaid had not been able to do the report, but that Charles Petrie was not on the case and would issue a report shortly."
ICP reported that even "[t]hat hasn't happened either, and ICP has since learned that Petrie has another job, with the Norway government funded Myanmar Peace Support Initiative (MPSI), which is also controversial," as involvement in two different UN actions is against Article 100, according to ICP.
In February 2009, during the height of war, ICP asked Ban Ki-moon's spokesperson Michele Montas for the UN's estimate of civilian deaths, and whether it is higher or lower that the 1200 figure used in the Gaza conflict earlier in 2009. Ms Montas replied that "we are trying to save people, not count bodies."
Ms. Montas was asked, and denied, that the withholding of the UN estimate is politically motivated.
PDF: Report on UN complicity in Sri Lanka HR violations
In a recent report based on eye-witness accounts by UN staffers present during the last months of Sri Lanka's war, Dr. Julian Vigo, an American academic, exposed United Nation's officials' inaction, failure to speak out and the UN's willingness to acquiesce with the Rajapakse government's rights violations and state sanctioned killings of tens of thousands of unarmed civilians.
PDF: UN chief appalled by Tamil death toll
PDF: ICP: UN leaked documents show casualty figures
PDF: ICP: UN's Holmes wont comment
PDF: UN: Clock ticking for Tamil civilians
PDF: ICP: UN Notes on starvation
PDF: ICP: UN will not release casualty figures
Vigo further said, anyone with a modicum of ethics should not be furious about her report or any other but rather these individuals should be concerned about the serious actions that led to the death of 40,000 humans. Obfuscating nutrition reports, allowing certain UN agencies to send chalkboards to a starving population, the creation of a concentration camp to house people, to remain silent about the illegal actions of the Sri Lanka government. These are all reasons to be furious.
In February 2009, when asked by ICP on casualty figures, and how the numbers compared to those in Gaza, the UN humanitarian chief John Holmes who has been traveling in Sri Lanka with the Government of Sri Lanka, replied that "there is not enough access to estimate casualties, and that it is not productive to make comparisons like that."
UN organs in Sri Lanka were widely believed to be withholding casualty figures of civilians. Tamils Against Genocide (TAG), a US-based activist group, also said that UNOSAT, the United Nations Institute for Training and Research (UNITAR) Operational Satellite Applications Programme in New York that researches into conflicts worldwide, first made public satellite images that pointed to widespread shelling in civilian enclaves, but removed the images within a day of making them public.
In March 2009, ICP reported that after claiming of Sri Lanka that "we don't count bodies," the UN has now involuntarily admitted that the "minimum number of documented civilian casualties since 20 January 2009, as of 7 March 2009 in the conflict area of Mullaitivu Region [is] 9,924 casualties including 2,683 deaths and 7,241 injuries," in a leaked document of the Office for the Coordination of Humanitarian Affairs obtained by the Inner City Press.
(For updates you can share with your friends, follow TNN on Facebook and Twitter )