This week saw the curious case of two influential Sri Lankan Tamils, wanted in India on sensational criminal cases but close to the island's government, making news again.
One of them is "KP" or Kumaran Pathmanathan who once allegedly controlled LTTE's transnational finance and arms procurement network, and the other is an anti-LTTE Tamil leader and minister Douglas Devananda who had survived many attempts on his life.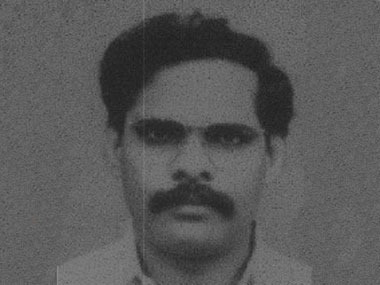 KP, the only survivor of the LTTE top-brass, captured under mysterious circumstances immediately after the war, was released from detention by the Sri Lankan government without pressing any criminal charges on Wednesday (17 October), while Douglas Devananda was asked by a sessions court in Chennai on Thursday to appear before itself for an 26-year old murder case.
Of the two, KP is high-profile wanted man in India with an Interpol alert for "terrorism and crimes involving the use of weapons/explosives". Devananda is a "proclaimed offender" for the last 18 years for a 1986 murder in Chennai. At some stage, if Indian law wants to catch up with them, the country will have to ask for their extradition.
Of the two, KP is the big fish. At the height of the LTTE rein, he was reportedly the kingpin of its international operations including procurement and shipping of its military hardware, managing flow of funds, setting up front companies and manufacturing vessels that the organisation used for its attacks and bombings. He was also involved in the last minute attempts to save the top leadership of LTTE, including Veluppillai Prabhakaran, during the final phase of the war.
With several aliases, he was mostly untraceable and unseen in public while he operated from South East Asia. In 2009, after the fall of LTTE, the Sri Lankan government, through some thrilling undercover operations—the details of which are still undisclosed—nabbed him in Malaysia. Since then, he was under detention till he was freed on Wednesday.
In an exclusive video interview carried by Firstpost in May 2011 while he was still in detention, KP had said hat he had shunned his LTTE past. He said along with others he had fought for independence but failed. He also apologised to India for the mistakes of LTTE leader Prabhakaran.
In the interview, KP sought to play down the alleged war excesses by the Sri Lankan army and said the past was past and it was time to move on. He also said that he would not allow the revival of Tamil extremism and would work for peace and development among the Tamils.
Now that KP is free without any criminal charges against him and allowed to run an NGO in the north of the country, will India and the Interpol ask for him?
Although he is not an accused or a proclaimed offender in the Rajiv Gandhi assassination case as some media reports have erroneously said, his leadership role in LTTE could be a matter of sensitivity to the supporters of former Indian prime minister. It will be interesting to see how it pans out in the coming days and months since he is now close to the Sri Lankan establishment.
In the case of Devananda, the sessions court in Chennai said his presence in court was necessary. The Sri Lankan minister wanted the court to quash the non-bailable arrest warrant against him and allow him to appear before the court through video-conferencing from Colombo.
He had argued against his appearance in Chennai court citing security threats. He had said that the Tamil Nadu police would not be able to ensure his safety. The government prosecutor said his presence was necessary for proper identification.
In Sri Lanka, there is considerable political criticism of the way KP has been set free with both Tamil groups and the UNP alleging that he has cut a deal with the government. Is that deal binding on India as well?
(For updates you can share with your friends, follow TNN on Facebook and Twitter )