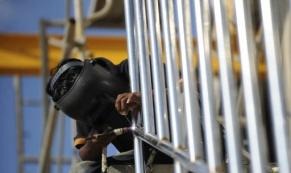 Sri Lanka will sidestep US-led sanctions against Iran by diverting its oil payments towards a water management project that Tehran is funding in the island, a senior official was quoted Sunday as saying.
Two billion rupees ($15.38 million) owed to Iran for oil will be used to finance the Uma Oya irrigation scheme, Sri Lankan Water Resources Secretary Ivan de Silva told the local Sunday Times.
Iran had pledged some $450 million for the water project in 2008 but implementation had been delayed due to lack of cash.
"Because of the US sanctions there is a delay in transferring funds from Iran to Sri Lanka," Silva said, adding that both governments had agreed to the deal.
The US-led sanctions aimed at spurring Tehran to abandon its nuclear programme have hurt Sri Lanka, which is geared to refine only Iranian light crude.
Sri Lanka imported 92 percent of its crude oil from Iran before the sanctions began earlier this year.
(For updates you can share with your friends, follow TNN on Facebook and Twitter )