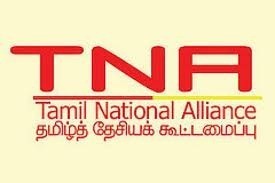 The Tamil National Alliance (TNA) said today it would use all the means and resources available to them in order  to make submissions at the Geneva United Nations Human Rights Council sessions to be held in March next year.
Mr. Premachandran said the TNA's submissions would be based on the non-implementation of the LLRC recommendations and the current predicament faced by residents of the Northern province.
"Political parties are not allowed to make submissions at the sessions therefore, we will make use of all the resources at our disposal to ensure we get a chance to be heard at the sessions," TNA spokesman Suresh Premachandran said and added that the TNA would highlight the plight of the Tamil people.
"We do not know what our chances are but we will make maximum use of whatever opportunities are available." he said. (Hafeel Farisz)
(For updates you can share with your friends, follow TNN on Facebook and Twitter )