Amidst the beat of Sinhala drums and blessings of Sinhala-Buddhist monks, the SL military occupying Jaffna opened two new 'holiday resorts' on Sunday at Mayiliddi, and at Kaankeasan-thu'rai (KKS), which are under High Security Zone, along the northern coast of Jaffna. To mark the opening, an SL Military 'Kiribath Pongkal' was also conducted at the new buildings. While the housing and even shelters of the hundreds of thousands of Eezham Tamils affected by the genocidal onslaught of the Sinhala military is still a pressing question, the military opening and running 'holiday resorts' for its use shows that Sri Lanka is not making any pretensions of its colonial conquest and rule over Eezham Tamils in the model of European colonialists, civil society sources in Jaffna commented.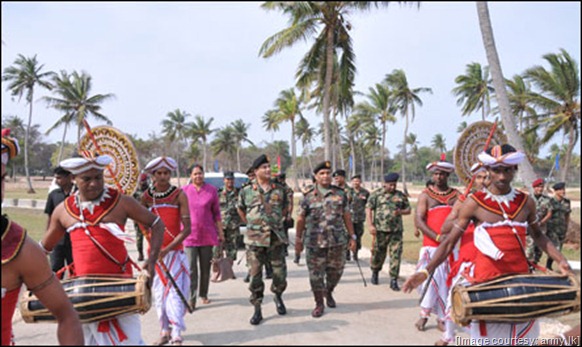 The 'holiday resorts' are for the use of all ranks of the SL military and the military has made 'good use' of the abandoned and barren 'state' land given to it, claimed the website of the Sinhala Army occupying the country of Eezham Tamils.
SLA commander Lt Gen Jagath Jayasuriya "soon after the culmination of the humanitarian operations" [genocidal war] launched "a project to upgrade existing ones or construct new Army holiday resorts for all ranks since battlefield commitment hardly provided them with desired holiday spirit or opportunities, particularly in the company of their family members," said the website of the Sri Lanka Army.
The SLA commander along with the Jaffna SLA commander Maj Gen Hathurusinghe opened the occupying military's 'holiday resorts' on Sunday.
A Sinhala military city is fast developing along with the cantonment, harbour and airport at the HSZ including KKS and Palaali on the northern coast of Jaffna, observers in Jaffna said.
The ultimate culprits are not the Sinhala military, but the ones in some world Establishments, who want everyone to see what is happening in the North and East as not genocide and colonialism but 'development and reconciliation.' They knowingly experiment with the situation to prove what a genocidal military could achieve, civil society sources in Jaffna further commented.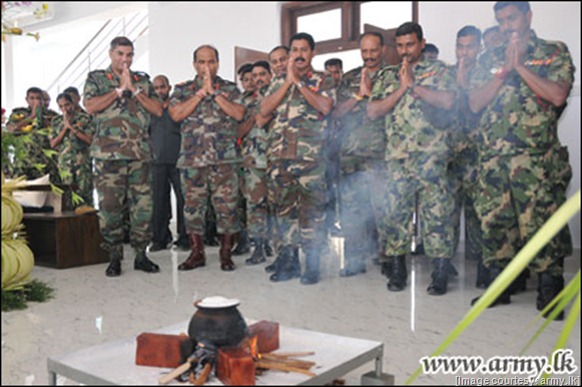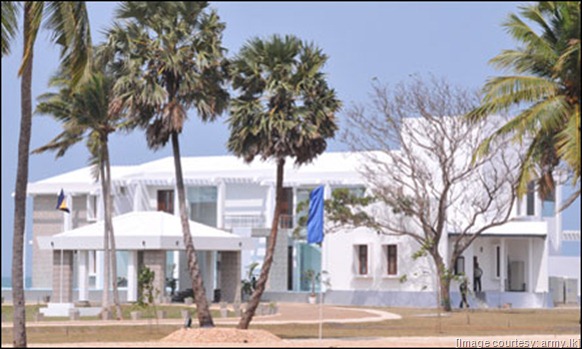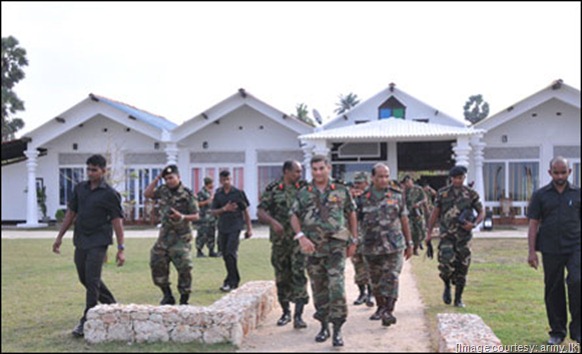 (For updates you can share with your friends, follow TNN on Facebook and Twitter )