Labour MP Siobhain McDonagh has urged the government to block Sri Lanka from hosting the 2013 Commonwealth summit because of their human rights record.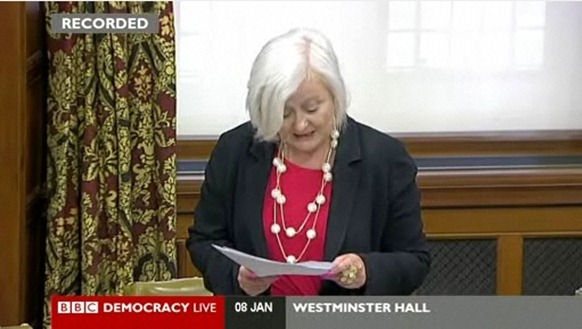 Mrs McDonagh told MPs, "We should tell Sri Lanka in no uncertain terms that we cannot support its hosting the Commonwealth summit while its reputation is under a cloud."
She focused on the UN investigation of its handling of war crimes in Sri Lanka, which concluded that its response had been "inadequate".
Her remarks came during a Westminster Hall debate on 8 January 2013.
Sri Lanka ended its 25-year Tamil separatist war in May 2009 and is facing pressure from western nations and international rights groups to investigate alleged war crimes in the final phase of the war.
Liberal Democrat MP Paul Burstow echoed Ms McDonagh's views, suggesting that Britain should not be represented at the summit unless the Sri Lankan government begins "a genuine process of peace and reconciliation".
Conservative MPs including Gavin Barwell and Mark Pritchard stressed their view that atrocities had been committed by both sides.
The DUP MP Ian Paisley cited Britain and Sri Lanka's historic links, saying, "When a country that has supported us in the past comes under pressure, we should not kick it in the teeth."
Responding for the government, Foreign Minister Alastair Burt insisted that "the UK has consistently called for an independent investigation into allegations of violation of international humanitarian law on both sides".
(For updates you can share with your friends, follow TNN on Facebook and Twitter )