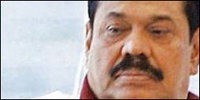 United States Court of Appeals for the District of Columbia circuit has scheduled March 8th, 9:30 am for the oral argument in the appeal case against Sri Lanka's President Mahinda Rajapakse for civil damages on war-crimes charges filed by three Tamil plaintiffs whose relatives were extra-judicially executed or unlawfully killed under the "command responsibility" of Rajapakse. "The key legal issue in this case is whether the U.S.'s Torture Victims Protection Act (TVPA) deputed the Executive Branch with authority to extinguish TVPA claims against sitting heads of state based on professed foreign policy concerns," plaintiff-appellants' attorney, Bruce Fein, said. Judges Merrick Garland, Janice Brown, and Brett Kavanaugh have been assigned to hear the case, according to Court papers.
PDF: US motion to participate in oral argument
Defendant-Appellee Rajapakse's counsel from Patton Boggs, a large law firm in Washington D.C. is likely to depend on the United States Justice Department lawyers to save Rajapakse in the legal battle, the motion filed the U.S. Government indicates. "Counsel for the defendant-appellee informs us that he has not yet determined whether he will participate at the argument but that the defendant-appellee will, in any case, cede time to the United States," the U.S. Government motion said in a footnote.
"All U.S. Tamils should attempt to attend the hearing as the case symbolizes the urgent need to hold President Rajapakse accountable for his despicable and criminal acts under international law. The case is at the frontiers of the human rights law, and we are guardedly optimistic that independent federal judges will not permit President Rajapaksa's international crimes to evade justice," Fein told TamilNet.
"The U.S. Government has affirmatively exercised its discretionary option, first in the trial court, and now in the appellate court, to intervene to save Rajapakse from legal action by legitimate victims of his allegedly murderous conduct. Ambassador Blake architected policy of appeasing Sri Lanka overlooking the killing more than 80,000 Tamil civilians in Mu'l'livaaykkaal, appears to have even trumped Sri Lanka's continued dismissal of the chorus of disapproval from the West on autocracy-leaning governance matters in Colombo," a spokesperson for Tamils Against Genocide (TAG), a US-based activist group, said.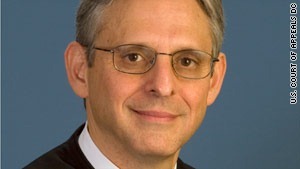 Two of the judges, Brown and Kavanaugh, were appointed by Republican President, George Bush, and Judge Garland was appointed by President Bill Clinton, a Democrat.
Merrick Brian Garland (born November 13, 1952) was widely seen as a leading contender for a nomination to the Supreme Court in the Obama administration following the announced retirement of Justice John Paul Stevens. On September 6, 1995, President Bill Clinton nominated Garland to the D.C. Circuit.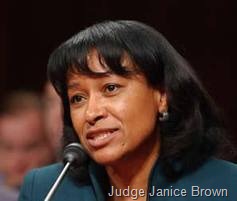 Garland was touted as a possible successor to retiring Supreme Court Justice Paul Stevens. Before taking a seat as a U.S. Circuit Court judge, Garland was a respected Justice Department official who supervised the investigation of the 1995 Oklahoma City bombing and prosecution of the Unabomber. As a jurist, the Chicago native and graduate of Harvard Law School is considered a centrist. Soft-spoken yet engaging, Garland is said to ask lots of questions.
Janice Rogers Brown (born May 11, 1949) previously was an Associate Justice of the California Supreme Court, holding that post from May 2, 1996 until her appointment to the D.C. Circuit.mPresident George W. Bush nominated her to her current position in 2003.
Brett Michael Kavanaugh (born February 12, 1965) was formerly the Staff Secretary in the Executive Office of the President of the United States under President George W. Bush. Kavanaugh himself was nominated to the D.C. Appeals Court by Bush in 2003.
The complaint was filed first in 2011 at the District Court for this case alleged multiple violations of the Torture Victims Protection Act (TVPA) based on Sri Lanka's President Rajapaksa's command responsibility for the extrajudicial killings of Ragihar Manoharan, the son of Plaintiff Dr. Kasippillai Manoharan, of Premas Anandarajah, a humanitarian aid worker for Action Against Hunger, and husband of Plaintiff Kalaiselvi Lavan, and four members of the Thevarajah family, all relatives of Plaintiff Jeyakumar Aiyathurai.
(For updates you can share with your friends, follow TNN on Facebook and Twitter )