The All India Students Federation (AISF), a wing of the Communist Party of India (CPI), in its national conference held in Mumbai on Saturday, unanimously resolved in condemning the Sri Lankan military detention of the Jaffna university student activists and in demanding their immediate release. The AISF urged the Indian government to intervene and facilitate the immediate release of the Jaffna students. The AISF also called upon the SL government to withdraw its armed forces from educational institutions and urged the Government of India to prevail upon the Sri Lankan government against stationing its armed forces in schools and educational institutions.
While thankfully appreciating the show of solidarity by the All India Students Federation, student circles in Jaffna cited that the rule of the genocidal Sinhala military in the country of Eezham Tamils has now gone to the extent of the occupying military personnel in uniform teaching Sinhala to Tamil school children in Vanni.
The Jaffna students also cited at certain misrepresentations in the AISF resolution, such as that the Tamil students were observing the Kaarthikai festival of lights but the SL military charged them for paying tribute to fallen LTTE fighters.
The Jaffna University students indeed democratically and silently observed the Heroes Day, collectively remembering the Tamil liberation fighters laid down their lives for the cause. They made no pretention about it and in their opinion it is their right to remember the dead. The Kaarthikai festival this time coincided with the Heroes Day and the occupying SL military banned even temple rituals.
If the students in India have difficulty in understanding our situation in its right perspective, which others we could look upon, asked Jaffna University student circles.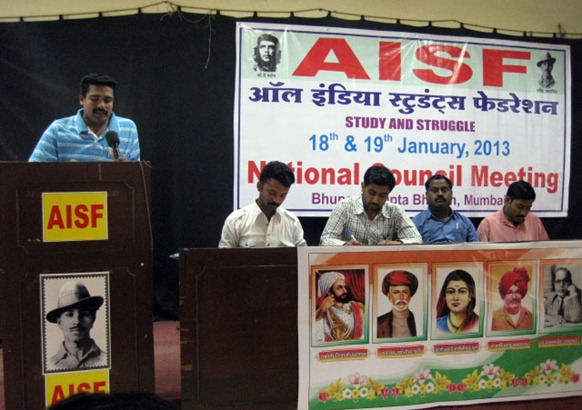 [Full Coverage]
(For updates you can share with your friends, follow TNN on Facebook and Twitter )