Defining the International Criminal Court (ICC) in glowing terms, Kofi Annan said 15 years ago, after the Rome Statute was drafted in Rome, "Until now, when powerful men committed crimes against humanity, they knew that so long as they remained powerful, no earthly court could judge them." But, American University professor David Bosco asks, "[a]fter more than a decade, all eight investigations the court has opened have been in Africa. All the individuals indicted by the court — more than two dozen — have been African. Annan's proclamation notwithstanding, some very powerful people in other parts of the world have avoided investigation," and mentions Sri Lanka as one of the countries that escapes ICC scrutiny, in the latest Sunday edition of the Washington Post.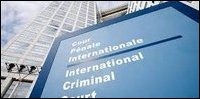 Former African Union (A.U.) chairman Jean Ping has suggested to journalists that the court is a neocolonial plaything and that "Africa has been a place to experiment with their ideas." At an African summit meeting in 2009, Ping accused the ICC of ignoring crimes in other parts of the world: "Why Africa only? Why were these laws not applied on Israel, Sri Lanka and Chechnya and its application is confined to Africa?" Boscoe notes.
African leaders have taken note of the ICC's intense interest resulting in swelling backlash after the court indicted Sudanese President Omar Hassan al-Bashir in 2009, and the African Union with nearly 50 member nations, even instructed its members that they had no legal obligation to arrest Bashir.
Bosco notes that to this day, the A.U. has refused to allow the ICC to establish a liaison office at its headquarters, and that there are even plans for an African criminal court that might displace the ICC.
Bosco says complaints on ICC's approach to prosecution land mostly on the desk of the court's prosecutor, Fatou Bensouda. Originally from Gambia, she was elected in December 2011 with strong support from African states and has made repairing the rift between the court and the continent a priority. Along the way, she has fired back at some of the court's African critics, insisting that seeking justice for victims on the continent is hardly evidence of discrimination, Bosco writes.
Commenting on the June 2012 sentencing of Charles Taylor by the UN's Special Court for Sierra Leone (SC-SL) for 50 years and the ruling by the UN's International Criminal Tribunal for Rwanda (ICTR) giving life imprisonment to Rwanda's Nzabonimana, Professor Boyle, an expert in International Law, who teaches at the University of Illinois College of Law, told TamilNet, that UN's "International Criminal Court (ICC) has become a joke and a fraud. I supported it originally. But no more. It has no credibility whatsoever. It [ICC] just goes after tin-pot dictators in Africa while real war criminals such as Bush…get off scot-free… I am keeping Rajapaksas et al on my list of things to do," Boyle said.
Commenting on the enforced disappearances of human beings that are widespread and systematic in Sri Lanka, Boyle said these are a Crime against Humanity under the Rome Statute for the International Criminal Court (ICC). "So if Gotobhaya Rajapakse travels to an ICC Member State, it might be possible to get him prosecuted in the visiting country under its domestic implementing legislation for the Rome Statute," Boyle said, on the possibilities of how ICC can scare off genocidaires from travelling freely across the world.
(For updates you can share with your friends, follow TNN on Facebook and Twitter )