More than 5,000 Eezham Tamils, from all walks of life, took to the streets in London on Friday, demanding a UN referendum to determine the creation of Tamil Eelam. "We want action, not words," the protesters said rejecting any solution based on Sri Lanka's LLRC. Demanding the United Nations not to support the genocidal Sri Lanka, the Tamils in the UK said they are with the students of Tamil Nadu and thanked the Tamil Nadu State Assembly for passing a historic resolution demanding a UN referendum on separate Eezham. Earlier, in a referendum initiated by an independent group of British Tamils, held two years ago, 99.33% of 64,692 Eezham Tamils had voted in favour of the formation of independent and sovereign Tamil Eelam in the contiguous north and east of the island of Sri Lanka.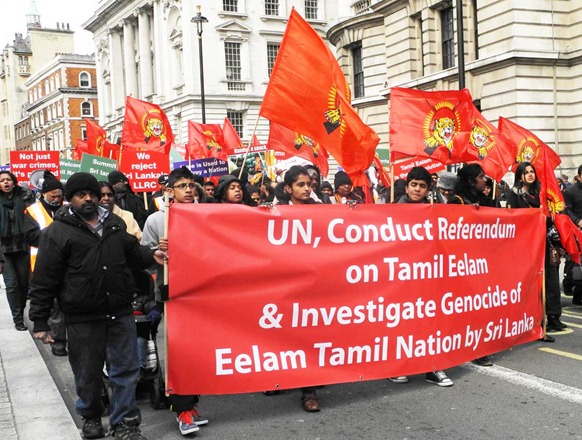 On Friday, the protesters, braving unusually chilly winds, started the march from Trafalgar Square and concluded it at 10 Downing Street.
The demonstration against the LLRC solution was in fact a voice against the West and India that harp on the LLRC deceit as means of protecting the genocidal State and regime in the island, Eezham Tamil political observers in London said.
Raising slogans demanding the creation of a sovereign Tamil Eelam, the protesters also burnt an effigy of the genocide-accused Sri Lankan president Mahinda Rajapaksa.
Second generation Eezham Tamil youth and women took part in large numbers in the march organised by the Tamil Coordinating Committee (TCC-UK).
PDF: Word Wide Tamil Referendum – Full Report
While the Tamil National Alliance (TNA), that polled 233,000 votes in the last parliamentary elections in the island, was gagged from representing the political mandate of the Eezham Tamils at home, in the free referenda held among the diaspora in 10 countries across the world between 2009 and 2010, the creation of independent and sovereign Tamil Eelam was re-mandated by votes reaching the number of 210,000.
Under the 6th Amendment to the unitary Sri Lankan constitution, Tamil political parties and individuals are restricted from voicing or representing the political aspiration of the Eezham Tamil nation as mandated in the last democratic elections held in 1977.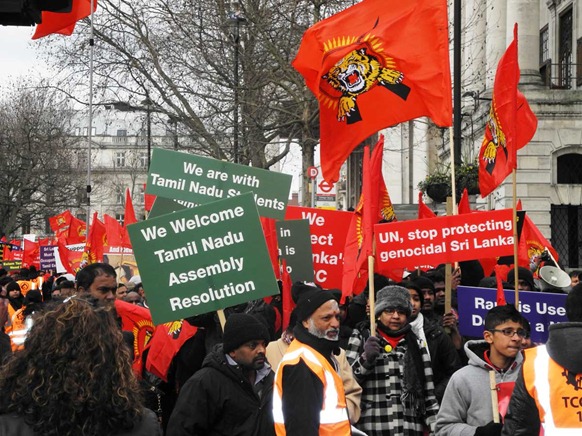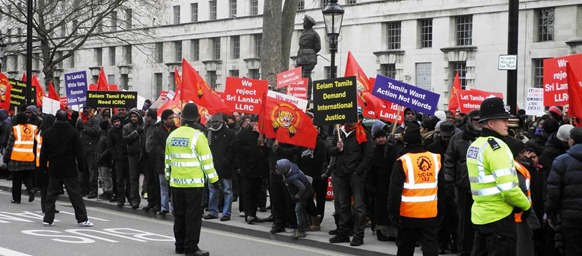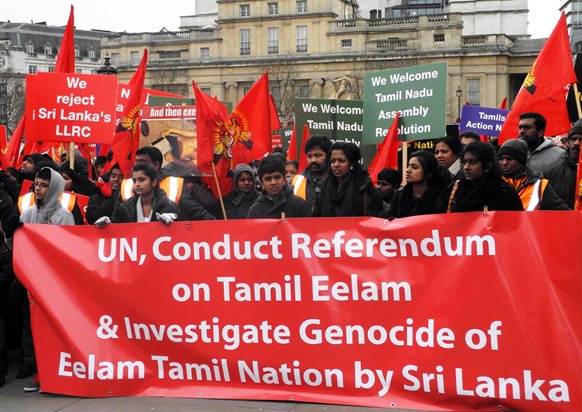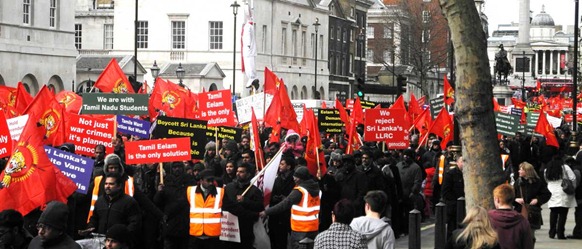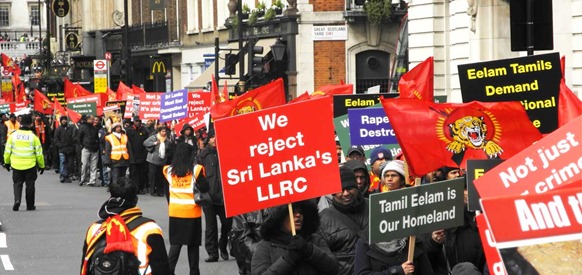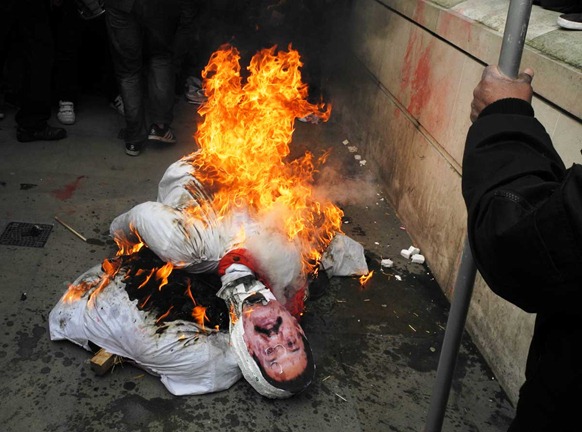 (For updates you can share with your friends, follow TNN on Facebook and Twitter )