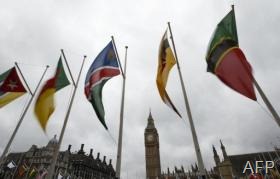 Australia, the current Commonwealth chairman, urged its successor Sri Lanka on Friday to improve its human rights record but distanced itself from calls to boycott the handover summit in Colombo.
Australia's Immigration and Citizenship Minister Brendan O'Connor said he had made it "very, very clear" during talks with Sri Lankan leaders of the need to pursue reconciliation after the crushing of a Tamil rebellion in May 2009.
"The Sri Lankan government is serious about responding to these concerns in a practical way," O'Connor told reporters in Colombo after meeting Sri Lanka's Foreign Minister G. L. Peiris.
He said Australia wanted Sri Lanka to fully deliver on promises to ensure accountability following allegations of widespread rights abuses during the final phases of its 37-year ethnic conflict.
The US and rights groups have accused Colombo of failing to implement recommendations from Sri Lanka's own Lessons Learnt and Reconciliation Commission (LLRC), which called for a wider probe into claims that thousands of civilians were killed by troops.
"We made it very very clear. We want to see progress on the recommendations of the LLRC report," O'Connor said.
The minister however said that Canberra would attend the November 15-17 Commonwealth Heads of Government Meeting (CHOGM) in Colombo when Australia will hand over the two-year chairmanship of the 54-nation body to Sri Lanka.
"We are a supporter of Sri Lanka being the host of CHOGM later this year. Of course we will be in attendance," he said. "We can provide and we are very happy to provide practical advice about organising such an important international meeting."
Canada last week accused the Commonwealth of "accommodating evil" by allowing Colombo to host the next CHOGM.
Sri Lanka has dismissed Canada's criticism and welcomed last month's decision against any censure of Colombo by the Commonwealth Ministerial Action Group which is the bloc's disciplinary body.
Rights groups say up to 40,000 civilians were killed by Sri Lankan troops in the final months of its war against Tamil rebels in 2009, a charge repeatedly denied by Colombo.
(For updates you can share with your friends, follow TNN on Facebook and Twitter )