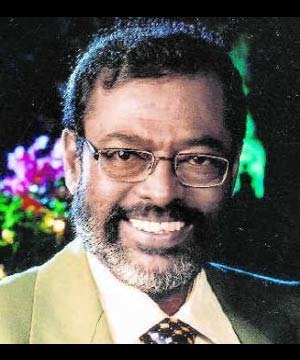 Tamil activist, film director and actor P Manivannan has passed away due to cardiac arrest at his residence on Saturday. He was 59. Mr Manivannan has directed nearly 50 films. He has also made a mark in acting Tamil cinema by playing sharp character roles having shades of comedy and political sarcasm in more than 400 films. Director Manivannan took an active role of an artist in expressing solidarity with the Tamil struggle and was instrumental in maintaining the link between the Tamil Nadu cinema artists and the nation of Eezham Tamils.
"I came to the world of Tamil cinema after reading Marx, Lenin and Mao. I have nothing to lose except my life."
"If I had been born in Eezham, I would have served under my national leader Pirapaharan and sacrificed my life."
"If I am to die, drape my body in Tiger flag and make a funeral without having other rituals," Mr Manivannan registered his last wish at a meeting held in April this year, before the release of his last movie Nagaraja Cholan MLA.
(For updates you can share with your friends, follow TNN on Facebook and Twitter )