Second generation Eezham Tamil youth in the UK demonstrated at 10 Downing Street on Sunday demanding a referendum towards the creation of the state of Tamil Eelam. The Tamil youth and student activists from different universities who assembled for the protest called for an independent international investigation into the genocidal war crimes of Sri Lanka, also urging Prince Charles and the British Prime Minister David Cameron to boycott the CHOGM summit in Sri Lanka. The activists affirmed that British authorities' endorsing the CHOGM was tantamount to an approval of the genocide of the Eezham Tamil nation. The protest was held under the banner of 'Student's Uprising Day', to commemorate the sacrifice of the late Pon. Sivakumaran, a pioneer of the Tamil resistance movement in the early 70s.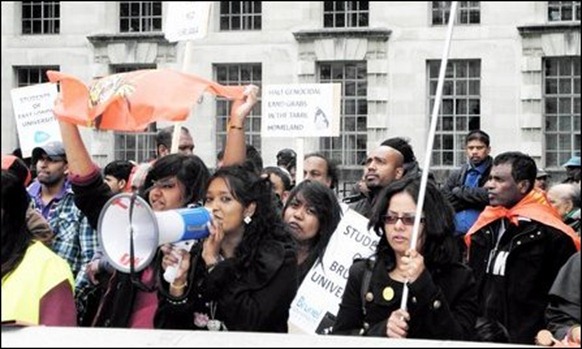 The demonstration was preceded by a 'flash mob' by youth activists as a tactic to gain attention of the British public.
A flyer released by the TYO-UK called on the international community to "facilitate a UN monitored referendum among the Eelam Tamils, recognize the sovereign nationhood, right to self determination and recognize the territorial integrity of the historical homeland of the Eelam Tamils in the North and East of Sri Lanka."
Speaking to TamilNet, Tamil youth activist Thikshika Sribalakrishnan emphasised the need for the demand for a referendum among the Eezham Tamil nation, based on their right to self-determination.
Complementing her, Mina Thiraviyarajah called on the British Prime Minister to reconsider his decision to visit Sri Lanka for the CHOGM, in the wake of the abuses that the Tamils continue to face in the island.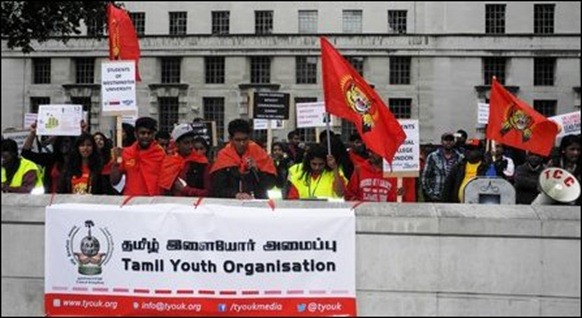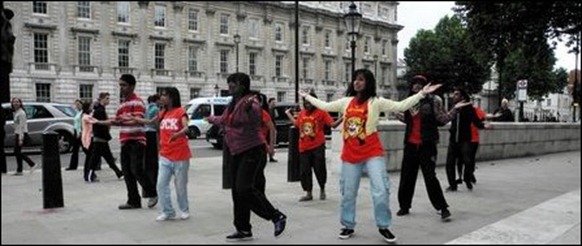 (For updates you can share with your friends, follow TNN on Facebook and Twitter )