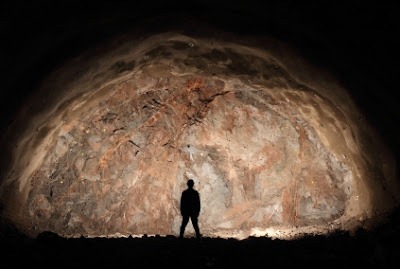 Protest against Sri Lanka GenocideCanada's conservative Prime Minister Stephen Harper has put Australia to shame by confirming that his country will boycott next month's Commonwealth Heads of Government Meeting (CHOGM) in Sri Lanka over human rights concerns.
Canada has criticised the Commonwealth for 'accommodating evil' by allowing Sri Lanka to host the event, while Tony Abbott has said simply that 'different countries have different national priorities'.
After returning from a visit to Sri Lanka in August, UN human rights commissioner Navi Pillay expressed grave concern about the lack of accountability, unresolved enforced disappearances, and decreasing fundamental freedoms.
This prompted Human Rights Watch to urge Commonwealth heads to boycott CHOGM, with Asia director Brad Adams declaring Sri Lanka's government should be shunned — not rewarded — for failing to hold anyone accountable for war crimes during the country's recent conflict. 'Attending a summit in Sri Lanka so soon after the UN rights chief decried a worsening situation sends the wrong message to the government and to victims.'
Abbott made it clear that Australia has no intention of following the lead of his Canadian counterpart Stephen Harper. 'Look, I explained to him that I think the Commonwealth is important and that's why I'll be there. Obviously, Australia has some significant bilateral dealings with Sri Lanka over people smuggling as well.'
At least the Australian Government has come clean and admitted that it is conflicted. In saying we have 'different national priorities' to Canada, Abbott has conceded that securing and maintaining Sri Lanka's cooperation in our efforts to 'stop the boats' trumps using the leverage we have at this moment to try to persuade Sri Lanka to respect the human rights of its citizens.
As long as Sri Lanka refuses to respond to the concerns expressed by Pillay, Australian Government claims that Sri Lanka is safe enough for the return of asylum seekers from Australia will look as ridiculous as those of Iraqi information minister 'Comical Ali' when the fall of Saddam Hussein was imminent.
That is the impression given by Peter Arndt of the Brisbane Catholic Archdiocesan Justice and Peace Commission, who has just returned from a visit to Sri Lanka as part of a group of 30 Catholic justice and peace workers from across Asia and the Pacific. He said: 'It is outrageous that Mr Abbott is prepared to ignore the suffering and fear which is rife in the north of Sri Lanka in order to keep his commitment to stop the boats.'
Arndt suggested that the systematic way in which Tamil men are being arrested and detained indefinitely 'looks suspiciously like ethnic cleansing'. 'I wish Mr Abbott could meet with the women I met whose husbands and sons have been detained, tortured and, in some cases, killed over the last four years. I wish he could have heard the pain in their voices and seen their tears.'
Perversely it seems Australia's vow to push ahead with CHOGM in Colombo is largely about mateship. The Commonwealth, Abbott says, is 'amongst our oldest international associations'.
'There is, I suppose, familiarity amongst members of the Commonwealth which doesn't always exist in every other forum and I think it's important that those friends we have, we should keep. You do not make new friends by rubbishing your old friends or abandoning your old friends.'
If mateship had prevailed during the apartheid era in South Africa, the apartheid regime might still be in place.
Michael MullinsMichael Mullins is editor of Eureka Street, where this piece originally appeared.
(For updates you can share with your friends, follow TNN on Facebook and Twitter )